Welcome to Rediscover Records!
Rediscover Records is a record store in Elgin, Illinois. We are located at 9 S. Spring Street, in historic downtown Elgin. We specialize in the best in New Releases as well as the best in gently pre-played records. We have thousands of LPs, 45rpms, and 78rpm records. We can be reached at 847-961-8445. In March of 2014, we moved to this location. Be sure to visit us at our new location at 9 S. Spring St. in Elgin, Illinois. See our link below to "Like" us on Facebook. Our email is: This e-mail address is being protected from spambots. You need JavaScript enabled to view it.
Our hours of business are as follows:
Monday: 12-6
Tuesday: 11-7
Wednesday: 11-7
Thursday: 11-8
Friday: 11-7
Saturday: 11-7
Sunday: 12-4
A few words on our website cannot possibly do our gratitude justice for Record Store Day 2015. We really have to thank all of you came to Rediscover Records yesterday for Record Store Day. Music lovers and record shoppers are really some of the coolest people in the world, so we really thank you for standing in line, your patience, being extra chill while in line, the stories shared, bands that played, people who came to see bands, and your acceptance when we ran out of a certain item.
Visa, MasterCard, Debit, Credit Cards accepted. We do not accept American Express. Of course, cold hard cash is always appreciated as well.
On September 9th, all of The Beatles MONO releases will be released on vinyl! We will have all of the LPs in stock (We can reorder them if we are out of stock on a title too). They will also be releasing all of the records in a beautifully packaged box set that will include all the albums plus a 108 page book, that looks nothing short of brilliant. If you would like the box set, we ask that you order it so we can get it in stock for you! We will not have the box set stocked unless you order it.



We were featured in a story about Record Store Day in the April 13th, 2014 of the Chicago Sun-Times. We're quoted extensively! Read the story here. Chicago Sun-Times Record Store Day Story
We do buy your gently played records! We can look at them on TUESDAY thru SATURDAY only. Do NOT bring them on *Sunday* or *Monday*, sorry. See the "About" tab above for more information.
"Like" our Facebook Page! Daily updates but we won't bombard your timeline.
Be sure to click on our "Vinyl" links to the left to find some of the best in new releases as well as gently used LPs. Click on a genre to find a small sample of our vast gently played record collection. Records in each link are alphabetical by album title. There may be variance in price via our website versus in-store. We also have thousands of records priced less than $10, $5, and even choice records in our "dollar bin records".

If ordering via our secure website, the "Buy Now" buttons will take you directly to your own Pay Pal account. If you are not in the continental United States, we will have to make adjustments in the shipping charges. In some rare cases, the internet price and in-store price may differ slightly.
We feature several records at a time here on our home page. These are usually our new releases or new reissues. One look here can tell you that what we have is a little all over the musical landscape. We hope you can find something you like. The time is now to Rediscover Records.

Sound & Color
Artist: Alabama Shakes
$22. 98 | Buy Now
Condition: New & Sealed
Label: ATO Records
How huge are the Alabama Shakes? One word. Huge. That's it. Huge. We love it! They are back with their much awaited 2015 release "Sound & Color". A beautifully packaged 2 disc, three-sided record that includes the title track, "Dunes", "Future People", "Miss You", "Shoegaze" and other great new tunes. See them on tour this year! This set also comes with a digital download of the entire album. Did we say it's on clear vinyl? It's on clear vinyl! Thanks for all your love and support of Rediscover Records.

Vulnicura
Artist: Bjork
$2. 98 | Buy Now
Condition: New & Sealed
Label: One Little Indian
Excitement could not be building fast enough for this release from former Sugar Cube (that seems like an age and forever ago, doesn't it? Some may not even know she was in a band before this solo career. It's almost like Paul McCartney was in a band before he formed Wings!) Bjork! This wonderfully packaged gate fold release includes a digital download of the entire record and these are just a few of the tracks, "Stonemilker", "Lionsong", "Black Lake", "Quicksand" and "Mouth Mantra", you know Bjork song titles. This is her first release since 2011.

Strange Trails
Artist: Lord Huron
$22. 98 | Buy Now
Condition: New & Sealed
Label: IAM Sound Recordings
Fabulous new release (if you are reading this in 2015) from Lord Huron with "Strange Trails", with the subtitle "14 Songs From the Unknown". A beautifully packaged two record set on 180 gram vinyl, gate fold, and includes the haunting "Love Like Ghosts", "Dead Man's Hand", "Fool For Love", "Cursed", "The Yawning Grave", "Frozen Pines", "Until the Night Turns" and others. The titles themselves of these tunes are haunting enough. Stop by and pick up this record and find out for yourself. As with most new releases, includes a digital download.

New Glow
Artist: Matt & Kim
$18. 98 | Buy Now
Condition: New & Sealed
Label: Harvest Records
Matt & Kim return in 2015 with their bouncy synth laden release "New Glow". The formula works, it's successful, and they may just become hit makers of the mid-teens of this century. Find "Get It" and "Can You Blame Me" on this record. Also includes "Make A Mess", "Killin' Me", "I See Ya" and "Not Alone". This comes with a digital download of the entire record. Find this in our New Vinyl records or you can buy securely via our PayPal buttons on our site. Thanks for all your love and support of Rediscover Records.

Calling Over Time
Artist: Edith Frost
$17. 98 | Buy Now
Condition: New & Sealed
Label: Drag City
After playing in several bands such as Holler Sisters and Her Roadhouse Rodeos, Edith Frost recorded her debut "Calling Over Time" for Drag City in 1997. It's safe to file this under the alt-country genre, whatever that means these days. With help from Jim O'Rourke, this record includes songs like "Temporary Loan", "Follow", "Calling Over Time", "Too Happy", "Denied" and others. Produced by Rian Murphy.

1989
Artist: Taylor Swift
$19. 98 | Buy Now
Condition: New & Sealed
Label: Big Machine Records
Big smash hits like this from the big smash hit artists on vinyl really tell one story of how vinyl has really made a renaissance as a listening medium. Yep, we're not too proud to say we carry the "1989" by Taylor Swift. Includes "Welcome to New York", "Style", "This Love", "Clean", "Blank Space" and others. Produced by Max Martin and Taylor Swift. Find this in our new vinyl racks with the rest of the reissues and new releases!

Shadows In the Night
Artist: Bob Dylan
$22. 98 | Buy Now
Condition: New & Sealed
Label: Capital
Bob Dylan has been creating original music for over 50 years. Let's take a few moments and let that sink in for a minute. In fact, this release of cover songs comes 50 years after the release of Bringing It Back Home in 1965. This 180 gram vinyl release contains "Full Moon and Empty Arms", "Stay With Me", "What'll I Do", "Some Enchanted Evening" and "That Lucky Old Sun", to name a few. Includes a CD of the album as well. Interesting to note, Bob appears to be on a dinner date on the back of the album cover and he is holding a Sun Records 7" single. Nice.

Terraplane
Artist: Steve Earle
$25. 98 | Buy Now
Condition: New & Sealed
Label: New West
The 2015 release from that hardcore troubadour (do people still refer to him as that?) Steve Earle, which makes us think, "I Feel Alright", from which "Hardcore Troubadour" came from is now 20 years old, as of this writing! We digress, this release from Earle offers more of a bluesy approach to the songs, which was recorded with his longtime band, The Dukes. Included on this release "The Tennessee Kid", "Better Off Alone", "You're the Best Lover I Ever Had" and a few others. The audio of this release was mastered specifically for vinyl on 180 gram record, however, it does include a digital download for your glowing rectangle. Find this in-store our New Vinyl Racks, along with the best new releases and reissues. You can also order now via our secure site through PayPal.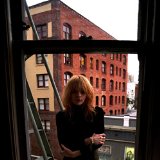 On Your Own Love Again
Artist: Jessica Pratt
$19.98 | Buy Now
Condition: New & Sealed
Label: Drag City
One of the stronger unheralded releases of 2014 that you probably didn't hear about, Jessica Pratt's "On Your Own Love Again" on Drag City. She'll be performing at the 2015 version of Pitchfork Fest as well. She wrote, plays the instruments, and sings all of these songs with just minimal assistance from Will Canzoneri. Well-crafted, sparse songs, if you're a fan of that, then you'll like Jessica Pratt. Includes "Wrong Hand", "Game That I Play", "Back, Baby", "Moon Dude" and others.

Sonic Highways
Artist: Foo Fighters
$23. 98 | Buy Now
Condition: New & Sealed
Label: Roswell Records - RCA
The much anticipated 2014 release from everybody's favorite, the Foo Fighters! After 20 years, some solid rock records, frequent touring, and all sorts of tangibles adding into the "Cool Quotient", it's kind of hard not to like the Foo Fighters. Even if you're not their biggest fan, or maybe not much of a fan at all - you really have to admit, Grohl and these guys "get it". They'll play stadiums or a surprise show at a pizza joint. They're music historians and aren't afraid to cite their influences or plays cover songs. This release, with 9 different jacket covers, includes "Something From Nothing", "The Feast and the Famine", "Outside", "In the Clear", "I Am A River", "Congregation" and others. Produced by the Foos and Butch Vig. The Foo Fighters are so established in the industry that we didn't even have to mention that *one* other band Grohl was in.

Sukierae
Artist: Tweedy
$27. 98 | Buy Now
Condition: New & Sealed
Label:dBpm-Anti Records
The much anticipated solo release from Wilco frontman (and lets not forget his involvement in Uncle Tupelo) Jeff Tweedy. The album, a double album (and CD) by design is billed simply as "Tweedy" since Jeff's son, Spencer, plays drums on the record. Includes "World Away", "Flowering", "Down From Above", "Please Don't Let Me Be So Understood", "Wait For Love" and others. It's on two 180 gram discs of vinyl and packaged in a cool gatefold. Tweedy has always been a fan of the double album, especially in the vinyl format (see Wilco's "Being There" as an example. They took a cut in royalties to release a double-CD in lieu of one CD) and this record follows that listening to records from start-to-finish format. Find this in your new releases! Look for Wilco records and Uncle Tupelo records in our new bins as well. We usually have a few. Thanks for your support and patronage of Rediscover Records.
© 2015 All Rights Reserved.