No. 6 Collaborations Project - Ed Sheeran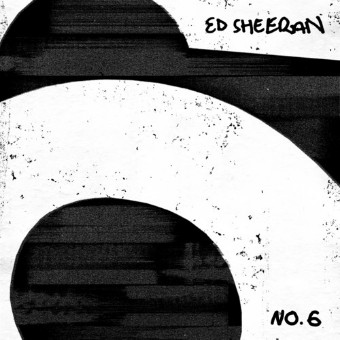 Label:

Asylum Records
Brand new Ed Sheeran for 2019 release which features a myriad of guests as "collaborators" which include Khalid, Camila Cabello, Cardi B, Chance the Rapper, Eminem, 50 Cent, Ella Mai, Travis Scott, Justin Bieber, Bruno Mars, Chris Stapleton, and others. This is Sheeran's fourth record total and his second collaboration effort, with the first being called "No. 5". Sheeran is one of the biggest selling recording artists of all time with over 150 million records sold. Two of his records are two of the biggest sellers in UK history with "multiply" at number 20 and "divide" at number 34. Look for Sheeran to continue show off his acting chops in the future too.
Help Us Stranger - Raconteurs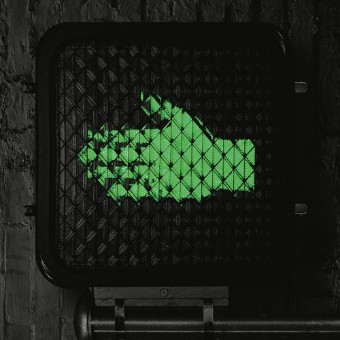 Label:

Third Man Records
The first album in seemingly forever by The Raconteurs. Get 18 great rock tunes with a side of power pop on this 2019 release, which includes, Bored and Razed, Somedays (I Don't Feel Like Trying), Sunday Driver, Live A Lie, What's Yours Is Mine, Thoughts and Prayers, and other great tracks. Shipped directly from Third Man Records. 
Nimrod - Green Day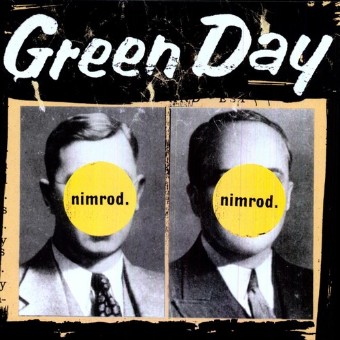 Label:

Reprise Records
The fifth studio album from Green Day and was first released in 1997 and contains, arguably, their most well-known song, Good Riddance (Time of Your Life). Getting beyond their 3-chords and a cloud of dust approach, this is an album that features other instrumentation that wasn't on records like Dookie or Insomniac, things like strings, horns, and harmonicas. Also includes Hitchin' a Ride, Grouch, Redundant, Jinx, Uptight, and others. It's a 15 track record which was cut down from 30 tracks. Find this record in our modest punk bin, where Green Day is listed under "G" and just past the "Punk A-F" record divider...
OK Computer - Radiohead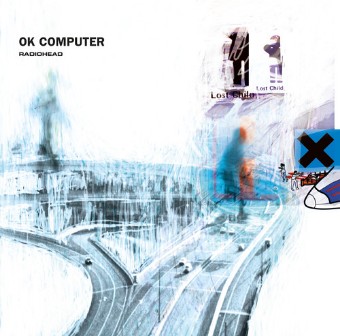 Label:

Capital
Forever forging their own rock template this is Radiohead's opus "OK Computer". Includes "Airbag", "Karma Police", and "Paranoid Android". Hidden beneath some of the fantastic production of Radiohead's work are some of the best melodies you will ever hear. Bear witness to "No Surprises" as evidence. Consistently ranked by critics, fans, polls, as one of the 1990's finest releases. We know you have it on CD, burned or otherwise, we think it's high time you got this on vinyl. You won't regret it.
Boygenius - Boygenius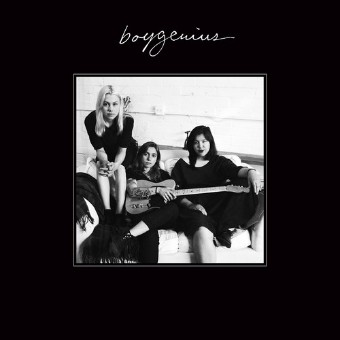 Label:

Matador Records
Excellent 2018 EP (Extended Play) release from the cool combo, Boygenius. Boygenius is comprised of Julien Baker, Phoebe Bridgers, and Lucy Dacus, all of whom have made a name for themselves on their own too. Released on the way cool label Matador Records this indie pop gem was recorded in just four days. Includes Bite the Hand, Me and My Dog, Stay Down, Souvenir, Salt In the Wound, and Ketchum, ID. Find this in our New Vinyl rack on the south wall as you walk in. If buying from our site, you'll be directed to your PayPal account where you can finish the transaction there. A modest shipping/handling charge of $4.99 will be added. Thanks!!
Closer - Joy Division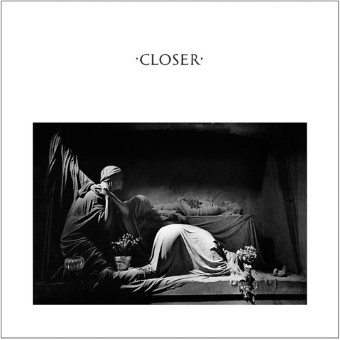 Label:

London - Rhino
This reissue from Rhino sounds fantastic on 180g vinyl. Remastered from the original master tapes. The last record Joy Division released before the untimely death of singer Ian Curtis. This includes "Isolation" and "Heart and Soul". As most know, the surviving members of Joy Division went on to form New Order. The unique cover photography was done by Bernard Pierre Wolff. Originally released in 1980. We think it's fine time you replaced your CD with a copy of this classic release on vinyl.
Year of the Snitch - Death Grips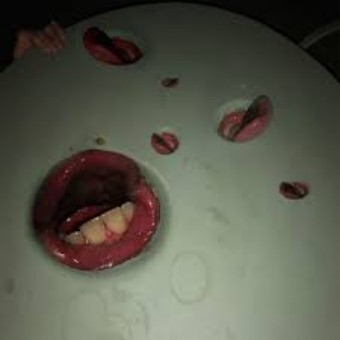 Label:

Harvest Records
Year of the Snitch, the 2018 release from hip-hop, noise, punk, electronic, band Death Grips. Included on this release, their 6th studio release, is Flies, Shitshow, Streaky, and others. Check them out on vinyl or your favorite listening medium (which should be vinyl, c'mon!) but they are at their finest performing live with their visually stimulating, if not chaotic, live sets. Who are some notable fans? Bjork and Robert Pattinson. William Shatner posted lyrics from their song No Love on his twitter feed.
Concrete and Gold - Foo Fighters

Label:

RCA Records
"TESTING THE LIMITS OF SPEAKERS EVERYWHERE" reads the hype sticker on the record. That must mean to play it really loud, right? The 2017 release from those ultimate cool dudes of Foo. Includes the hit "Run" as well as, "La Dee Da", "Arrows", "Sunday Rain", "The Line", "Make It Right" and others. Of course, it includes a download of the entire record!
Unlimited - Bassnectar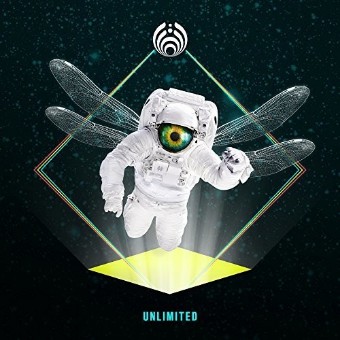 Label:

Amorphous Records
The 10th album by San Francisco native, Bassnectar, which debuted at Number 10 on Billboard's Hot 200 upon its release in 2016. Bassnectar stated when making this record that we wanted to create a "sonic collage". We think he's succeeded with this as well as his other releases. A two album set, this LP (Long Play, if you ever wondered) includes 15 tracks that include Reaching Out, Unlimited Combinations, Paracosm, Journey to the Center, and others. Even though he's one of the premier DJ's and Producers in the industry, here's a fun fact; when he was 16 he was in a death metal band called Pale Existence.
Piece of Mind - Iron Maiden

Label:

Ingrooves - BMG
Get your metal on with this release from Iron Maiden. A sealed reissue, replace that worn out copy you had or the tape that got eaten in a cassette deck in your Camaro in the 1980's! Originally released in 1983, this is the fourth album in Maiden's catalog and features, Flight of Icarus, The Trooper, and Die With Your Boots On.
Act Surprised - Sebadoh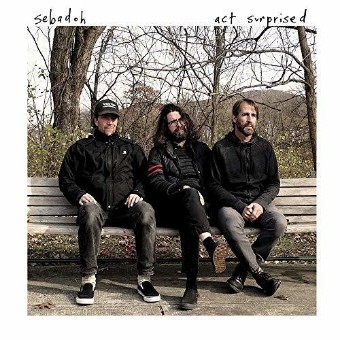 Label:

Dangerbird Records
Sebadoh's first full-length album since 2013's Defend Yourself. This 2019 release includes Phantom, Follow the Breath, Vacation, Stunned, Fool, Sunshine, and others. Sebadoh is Lou Barlow (who, if you really crank up the way-back machine, you'll find was a member of Dinosaur Jr.), Jason Lowenstein, and Bob D'amico. All their records are pretty great but if you've never checked out their Harmacy album, that should be your next stop on the Sebadoh train. Sadly, Harmacy has yet to be reissued on vinyl. Hopefully it will and we'll get to edit this copy and you'll see it right here on this site.
Paul's Boutique - Beastie Boys

Label:

Capital
This record could very well be the definition of "Landmark Record". It's the Beastie Boys' second release, "Paul's Boutique". It was released in 1989 and this is the recently released reissue. It's the original gatefold on one record. One of the last records to include rampant sampling before the industry cracked down on this practice. This is included in the Tom Moon book, "1000 Recordings to Hear Before You Die". Produced by the Dust Brothers. Find all the landmark and classic records, new and used, at Rediscover Records.
Slip Stitch and Pass - Phish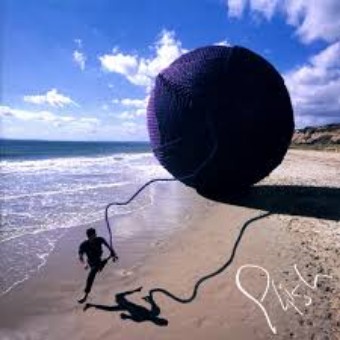 Label:

Jemp Records
Fancy 2019 vinyl release from Phish of 1997's, Slip Stitch and Pass. A two record set that we think you need to replace that CD copy you have because this was never, ever released on vinyl. It's their second official live album, over 75 minutes of music, and was recorded in Germany. Includes covers of Cities from Talking Heads and Jesus Just Left Chicago by ZZ Top. Renowned artist Storm Thorgerson did the cover art. He also came up with album art for the likes of Led Zeppelin, Pink Floyd, Alan Parsons Project, Yes, Muse, Ween, and others. No word how the human fared against the gigantic ball of yarn...
Bleed Gold, Piss Excellence - Cherub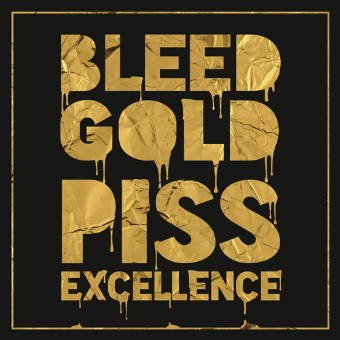 Label:

Columbia Records
It's the 2016 release and second album from Nashville electro-indie duo billed as Cherub, which is Jordan Kelly and Jason Huber. This two record set includes Dance and Sing, Life, All For You, Black Magic, Very Pare, and others. They tour somewhat regularly and have played iconic venues such as Red Rocks and the Ryman Auditorium. Produced by Cherub and Nick Curtis. This particular copy includes a CD of the album.
Sgt Pepper's Lonely Hearts Club Band - The Beatles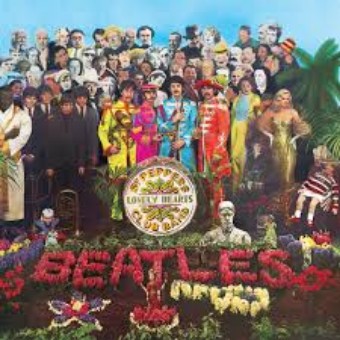 Label:

Parlophone 2012 Reissue
This is the relatively recent Giles Martin remaster released in 2017 to coincide with the 50th anniversary of the release of Sgt Pepper in 1967. They've really done a great job on these remasters if you have not heard them. Giles Martin, son of legendary Beatles producer George Martin, took on this project and came out with excellent results. All the songs you know and love and it includes the original insert with the cardboard badges and mustaches. Hype Sticker Alert!! "As You Have Never Heard It Before!"
Meddle - Pink Floyd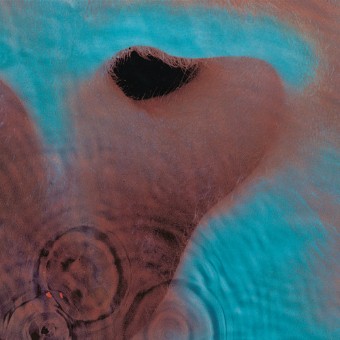 Label:

Sony Music
An all-timer from Pink Floyd gets the reissue treatment and this time it's their 1971 release, Meddle. This is meticulously remastered from the original analogue tapes by James Guthrie, Joel Plante, and Bernie Grundman and pressed to 180 gram vinyl with the original UK cover art. Replace that worn copy you have or if you don't own this, be the first one to play it with this spectacular re-press. The only other thing to note is that Echoes takes up all of Side 2 and clocks in at over 23 minutes. Oh yeah.
California Son - Morrissey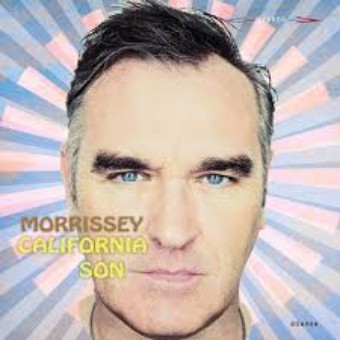 Label:

etienne - BMG Records
Record release of cover songs by Morrissey that was released in May of 2019. Includes covers of artists by the likes of Joni Mitchell, Bob Dylan, Laura Nyro, Joni Mitchell, Roy Orbison, Gary Puckett and the Union Gap, Carly Simon, Dionne Warwick, Phil Ochs, Buffy Sainte-Marie and others. Quite a variety and really covers some ground with these artists. Pick this up and hear them for yourself. Billy Joe Armstrong guests on the Laura Nyro cover, Wedding Bell Blues. Produced by Joe Chiccarelli.
Get Behind Me Satan - White Stripes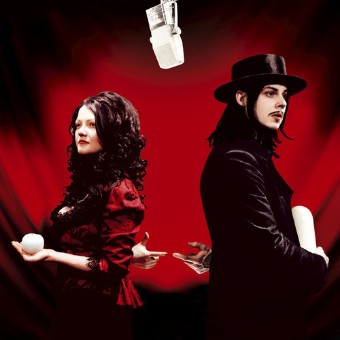 Label:

Third Man Records
Matthew 16:23 "Jesus turned and said to Peter, 'Get behind me Satan!'"
Yes, the title of the White Stripes fifth record pays a little homage to the Temptation of Jesus from the book of Matthew. Originally released in 2005 this White Stripes record was the one that added more piano, marimba, acoustic guitar, and other sounds while still keeping that garage-y feel that we all know and love. Includes My Doorbell, Blue Orchid, The Denial Twist, Take Take Take, and others. It was Rolling Stone's third best album of the year. You're on your own looking up which were 1 and 2. GBMS also won a Grammy for Best Alternative Record. For years, this was the only White Stripes record not released on vinyl. It finally got released with a special edition on Record Store Day (This is NOT that record) before finally getting widespread vinyl production, which is this record.
Save Rock and Roll - Fall Out Boy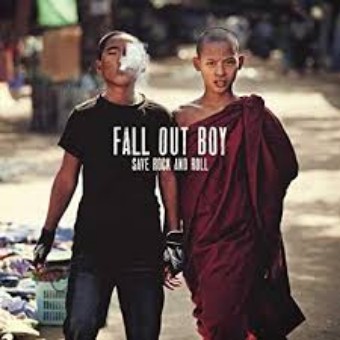 Label:

Island Records
2013 release Save Rock and Roll by the Wilmette, IL combo, Fall Out Boy. This set was pressed to two 10" records and includes the tunes My Songs Know What You Did in the Dark, The Phoenix, Alone Together, and others, which include guest spots by none other than the likes of Courtney Love, Foxes, Big Sean, and Elton John. Produced by Butch Walker.
Western Stars - Bruce Springsteen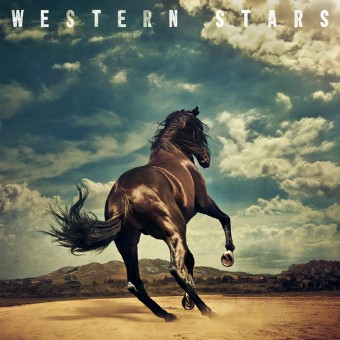 Label:

Columbia Records
A slight change of pace for Bruce Springsteen in 2019 with Western Stars. It's not the big rock show record nor is it as bleak as Nebraska. It has elements of those records, plus a little Seeger Sessions sound. It's a well-produced record that harkens back to some of those early 70's country records, in the best possible way. Included in this record is Hitch Hikin', Western Stars, Tuscon Train, Moonlight Motel, Chasing Wild Horses, and others. While this record is not recorded with the E Street Band, it does include guests from David Sancious, Charlie Giordano, Jon Brion and Soozie Tyrell. This is a 2-record set, gatefold, lyrics, and includes a digital download. And if that's not enough, the back cover has Bruce in front of a rad Dodge Mopar while wearing a cowboy hat.
No Geography - Chemical Brothers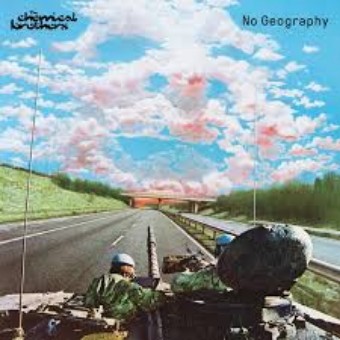 Label:

Virgin Records
English electronic duo, The Chemical Brothers return in 2019 with their 9th studio release, No Geography. It's their first release in 4 years and has guest spots by Aurora and Nene. After bringing the Big Beat genre to the masses in 1997 with Dig Your Own Hole, the Chemical Brothers prove in 2019 they have not skipped or lost a Beat in 2019. You'll find Eve of Destruction, No Geography, MAH, We've Got to Try, and others on this record released on the Virgin Records label.
Garage Days Re-Revisited - Metallica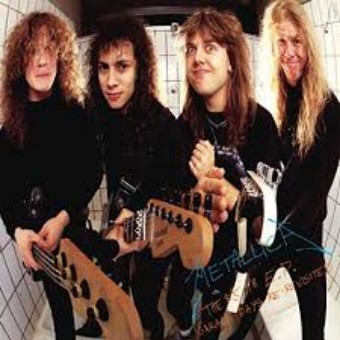 Label:

Blackened Recordings
Reissue of the classic Garage Days EP by Metallica. This one is pressed to 180 gram orange vinyl! Can't find an original? Why not pick up one of these before these go out of print too! Available for the first time as a new release since 1989 and includes Helpless, The Small Hours, The Wait, Crash Course in Brain Surgery, and Last Caress/Green Hell.
News of the World - Queen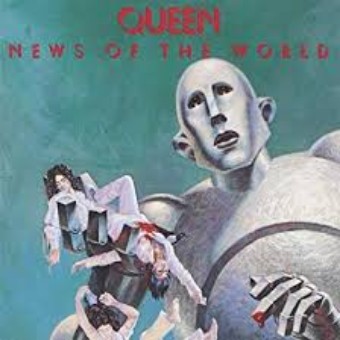 Label:

Hollywood Records
Having trouble finding preplayed used Queen records after the success of the film? Why not find a brand new reissue? With the price of used Queen records at some places, a new one is not much more loot and may even be cheaper! Not only that, you'll be the first one to play it after you crack open the shrink wrap. In any event, this is the big hit from 1977 which launched We Will Rock You/We Are the Champions into the stratosphere. Also includes the song, Sheer Heart Attack, Get Down Make Love, and It's Late. Packaged in the gatefold like it was back in the olden days.
Indestructible - Rancid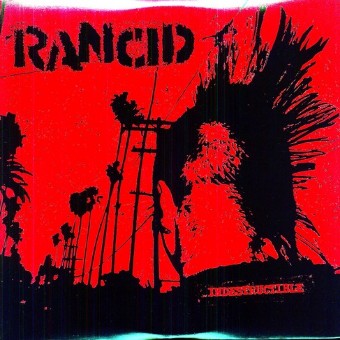 Label:

Hellcat Records
This is a reissue of the 2003 Rancid record Indestructible and is their 6th studio album. Despite its success commercially and critically, some fans pissed and moaned because of its "poppier" sound. Of course they did! And this was before Twitter! In any event, this two record set includes the title track, plus, Fall Back Down, Otherside, Start Now, Memphis, Red Hot Moon, Travis Bickle, Out of Control, and others, for a total of 20 tracks. Produced by Brett Gurewitz.
Jade Bird - Jade Bird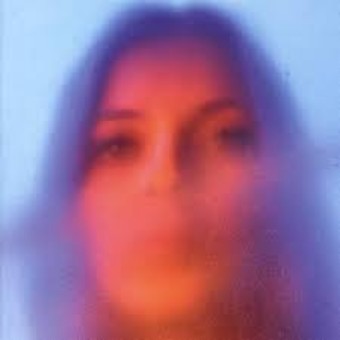 Label:

Glassnote Music, LLC
Debut record from rising star, Jade Bird. This 2019 release includes the single Lottery, as well as, Ruins, Side Effects, Uh Huh, Good At It, 17, and others. The British singer began touring the states in 2017, barely out of her teen years, she got slots at 2017 SXSW and soon after that opening slots for the likes of First Aid Kit and Brent Cobb. Here is your wiki fun fact of the day: "It was revealed by the Jonas Brothers that Jade helped write songs for their comeback album Happiness Begins." So there you go, keep an eye on this artist!!
Cure For Pain - Morphine

Label:

Ryko Records
While the rest of the world was in a post-Nevermind "Alternative Rock"-as-a-marketing-ploy haze in 1993, Boston's Morphine released one of the coolest records of the 1990's, Cure For Pain. They were just a three piece band with this sultry sound that was just bass, baritone sax, drums, and vocals. If the words "film noir" had a sound, it'd be Morphine. It wasn't quite the hit it should have been, even in Alt-rock circles but it holds a special place for many music fans who have discovered it then, or even now. Morphine is Mark Sandman, Dana Colley, and Billy Conway. Sadly, Mark Sandman passed away in 1999 on stage, with Morphine, of a heart attack. There is a square in Cambridge dedicated to him at the corner of Massachusetts Ave and Brookline St.