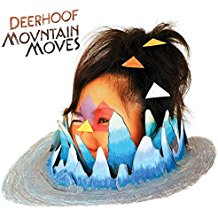 Mountain Moves
Artist: Deerhoof
$24. 98 | Buy Now
Condition: New & Sealed
Label: Joyful Noise
2017 release from the San Francisco based indie noise rock band Deerhoof, "A celebration of the life-affirming underground that continues to defy our deranged monoculture." Includes a list of guest artists that include Jenn Wasner, Juana Molina, Latitia Sadier, Matana Roberts, and Xenia Rubinos. Includes tunes like "Ay That's Me", "Con Sordino", "Gracias La Vida", "Sea Moves", "Singalong Junk", and others. Oh look, we like this release so much we made the album cover thumbnail (?!?!) really big!
© 2019 All Rights Reserved.