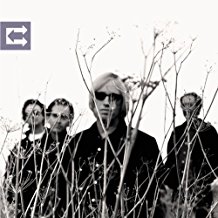 Echo
Artist: Tom Petty a/t Heartbreakers
$22. 98 | Buy Now
Condition: New & Sealed
Label: Warner Brothers
The 1999 release from Tom Petty and his Heartbreakers, "Echo". This is the remaster from the original analog masters, so it's not like they took a CD and pressed a bunch a records, those sonsabitches! This is TP and the Hearbreakers 10th studio album and includes "Room At the Top", "Free Girl Now", "Swingin'", and others. Produced by TP, Mike Campbell and the one and only Rick Rubin.
© 2019 All Rights Reserved.