Reggae/World
Welcome to our World of Reggae and World Music! These listings are but a sample of records we may have in stock. We have a mix of sealed reissues or preloved titles. If looking to buy from our site, please contact us for availability. We can button up the sale via Pay Pal via email or even a credit card over the phone. Thanks for checking in!

Heart of the Congos
Artist: The Congos
$15. 98 | Buy Now
Condition: New & Sealed
Label: Go Feet Records
One of the greatest reggae albums of all time. Is this hyperbole? Possibly, but that should not diminish the greatest of this record. Witness Lee "Scratch" Perry on the controls performing his wizardry. Features Boris Gardiner, W. Wright, Ernest Ranglin, Billy Johnson, Sly Dunbar, Michael Ricards, Winston Wright, Keith Sterling, Scully and Brother Joe. This record features these fine tracks, "Fisherman", "Congoman", "Can't Come In" and "The Wrong Thing".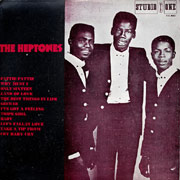 Heptones
Artist: The Heptones
$16. 98 | Buy Now
Condition: New & Sealed
Label: Studio One
The ruling harmony vocal group in Jamaican history, an essential selection for those looking to really get their roots rock raggae on. Originally recorded in the early 1960s for the Jamaican label Studio One. Included are among these tracks, Fattie Fattie, Why Must I, Land of Love, I've Got A Feeling, Tripe Girl, and Baby. Produced by CS Dodd at Jamaican Recording Studios, Kingston, Jamaica. 13 Brentford Road.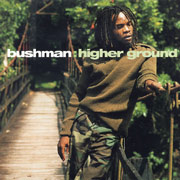 Higher Ground
Artist: Bushman
$17. 98 | Buy Now
Condition: New & Sealed
Label: Greensleeves
Yet another new selection to the bins of Rediscover Records. As you might expect, find this in our "Reggae" bins near our "New Vinyl" records. Starting a reggae selection of music? Here is another good start. Tracks included on this LP are, "Yadd Away Home", "Your Love", "Make A Change" "Rasta Party" and "Blood Out".
Buy using our secure "Buy Now" buttons which will take you to your own PayPal account. A $4.99 shipping charge will be added on. If you are ordering Internationally, please email us so we can set up additional shipping charges. This e-mail address is being protected from spambots. You need JavaScript enabled to view it.
© 2019 All Rights Reserved.