Home
Please Please Me - The Beatles

Label:

Parlophone 2012 Reissue
The very first LP of the Beatles that set Beatlemania into motion. Recorded in just 13 hours, the Beatles blasted these songs out in an unprecedented fashion. Twist and Shout was the last song recorded and because John Lennon's voice was near shreds, they had to record it in one take. They did. Includes other songs that ended up on other US releases in the 1960's like "Meet the Bealtes", "Second Album", and more specifically "The Early Beatles".
Flying Saucer Attack - Mirror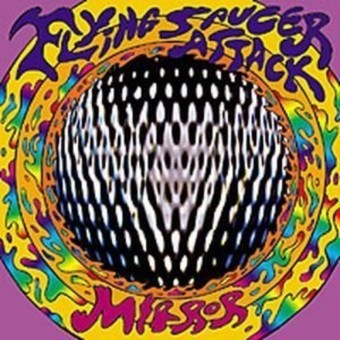 Label:

Drag City Records
You don't believe in flying saucers, you say? Oh you will after you experience the extra terrestrial attack of Flying Saucer Attack! A year 2000 release that Drag City Records hails as the best record of the new century! What is this record like? Consider it an assault on the senses with space rock, dream pop, and rural psychedelia and that just about sums up FSA. Mirror was mastered at Abbey Road studios in London.
Very Very Best of Crowded House - Crowded House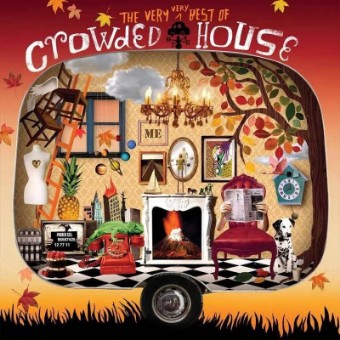 Label:

Universal Records
Tremendous 2 record set from Crowded House. Yes, they were famous, had hits, but why does it seem they are a little underrated? Maybe because there is a small demo who just know them for the one or two hits they had and pass them off as "one of those bands from the 80's." When in fact, they had a run of great records that stretched into the 1990's. Included are the hits you may know; Something So Strong and Don't Dream It's Over, but also there are several stone cold gems of songs, like, It's Only Natural, Weather With You, Better Be Home Soon, Four Seasons In One Day, Chocolate Cake, Pineapple Head, and possibly one of the greatest songs ever written, Distant Sun.
Blood Visions - Jay Reatard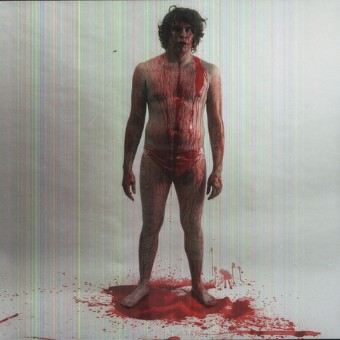 Label:

Fat Possum
Another artist gone from us way, way too soon, Jay Reatard, who passed away in 2010. In any event, get your garage, punk, DIY, and indie rock sound all from one record. Blood Visions is his solo debut and was originally released in 2006. Includes the title track, also; It's So Easy, Nightmares, My Shadow, We Who Wait, Turning Blue, Oh It's Such A Shame, and others. Artists such as Pup and Arcade Fire have covered his songs. Pitchfork had this record listed in its Top 200 records of the 00's. Reatard also hailed from Memphis, TN
It's A World Of Love & Hope - Flat Five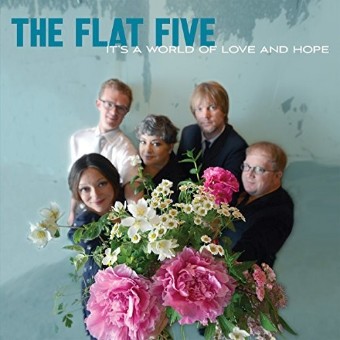 Label:

Bloodshot Records
Easily one of our favorite records of 2016 and if you were to walk in at any given time, we might be playing this on the shop turntable. It's an amalgam of outstanding Chicago musicians who have been playing on and off together for years, while also performing with other bands. The line-up includes Kelly Hogan, Nora O'Connor, Scott Ligon, Casey McDonnough, and Alex Webster. The record includes some dark humor recorded under the guise of delicious pop production with harmonies that may remind you of the Beach Boys, Beatles, Monkees, or Mamas and Papas. Despite the world climate we may live in, you'll believe it is a world of love and hope after hearing this. Released on Bloodshot Records, this also includes a digital download of the record.
A shop sidenote: Scott Ligon and Casey McDonough of the Flat Five have made in-store appearances here and they are spectacular! We hope to have them back again, usually they have young John Perrin on drums with them.
thickfreakness - Black Keys

Label:

Fat Possum
The 2003 release from the Black Keys on Fat Possum Records. Includes title track, "Set You Free" & "Have Love Will Travel". Dan Auerbach and Patrick Carney are at their B. A. best with this efffort produced by Carney. Bluesy rock at it's best that would make pratictioners of the blues-rock genre proud. It's a meaty record. Buy it today.
Sun Structures - Temples

Label:

Heavenly
Cited by Johnny Marr and Noel Gallagher as one of Britain's best new bands, Temples. A talented psychedelic pop combo that doesn't sound like they are trying to be retro or ironic about it. It's a perfect amalgam of jangly guitar rock and harmonies. The single "Shelter Song" has gotten some significant airplay on stations like WXRT in Chicago. On July 30th 2014, the band performed "Shelter Song" on Jimmy Fallon. The LP also includes "Mesmerize" and "Keep In the Dark". It's also a favorite of Rediscover Records and will most likely make our Top 10 of 2014 releases.
Year of Hibernation - Youth Lagoon

Label:

Fat Possum
Youth Lagoon and Year of Hibernation was a highlight of 2011 releases here at Rediscover Records. Not only is it a fine release, it's on one of our favorite record labels, Fat Possum! Remember their slogan is "We're Trying Our Best" and we try to remember that same slogan with Rediscover Records. We're trying our best to bring you the best in pre-played and new releases! We digress, this release not only includes a digital download but includes these tracks, and others, "Posters", "Cannons", "17", "July", and "Montana". Thanks for choosing Rediscover Records!
The Man Who Sold the World - David Bowie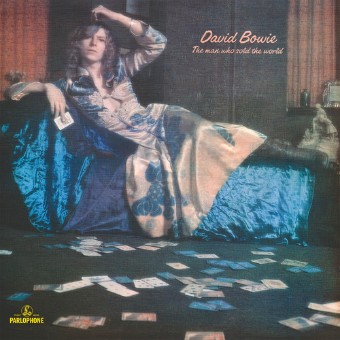 Label:

Parlophone
Reissue of the 1970 iconic release from David Bowie, The Man Who Sold the World. Includes the title track, plus, Black Country Rock, The Width of a Circle, After All . . . , She Shook Me Cold, and others. Bowie's band on this record is Tony Visconti, Mick Ronson, Mick Woodmansley, and Ralph Mace. Recorded at London's Trident Studios and the record was produced by Visconti. Nearly impossible to find out in the wild used, why not pick up a clean, brand new, reissue? These Bowie reissues/remasters sounds fantastic.
Metamodern Sounds In Country Music - Sturgill Simpson

Label:

High Top Mountrain
This ain't no cottdam Bro Country, y'all. A country music record for those who pine for those old lonesome sounds of a great country song. This one has it and more. There are other artists, like Whitey Morgan and labels like Bloodshot and This Is American Music, who are making modern country records that don't involve slick abs and dancing girls. Includes "The Promise", "A Little Light", "Life of Sin", "Voices", "Long White Line" and "Turtles All The Way Down". Find this in our New Vinyl bins if you are shopping at Rediscover Records. If buying online, use our secure "BuyNow" button and pay through your PayPal account! Thanks for your support and patronage of Rediscover Records.
Stranger Things 3 Soundtrack - Various Artists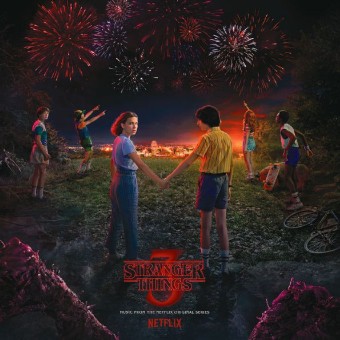 Label:

Legacy/Netflix
Great mix of tunes from the third season of the Netflix smash hit Stranger Things. Includes tunes by The Who, Howard Jones, Madonna, Pointer Sisters, Teena Marie, Corey Hart, Wham, Weird Al Yankovic, Foreigner, Patsy Cline, and others. It's heavy on the 80's tunes but not necessarily strictly to the 80's with Patsy Cline, The Who (Baba O'Reilly), and Foreigner (Cold As Ice). It also includes a bonus 7" disc and this set is pressed to two records. Get on your bike and wear tube socks while you listen. Okay, maybe stay off your bike...
Originals - Prince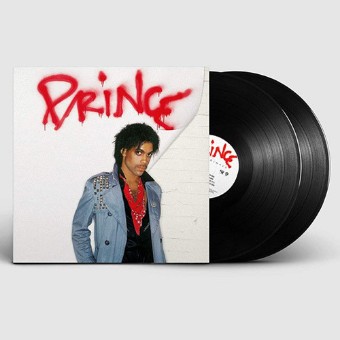 Label:

Warner Brothers Records
A splendid 2019 release of Prince songs that were originally sung by others, but His Purple Badness is performing them on this record. Included is Manic Monday, Jungle Love, Nothing Compares 2 U, You're My Love, Sex Shooter, and others. Released on a two record set pressed to 180 gram vinyl. Hear songs that you may know from the Bangles or Sinead O'Conner sung by Prince!
Trace - Son Volt

Label:

Warner Brothers (reissue)
One of the more seminal and influential albums of the 1990's and the entire alt-country era. Son Volt's "Trace" straddles rock and punk lines and also provides some of the sweetest sounding Americana music you will ever hear. A definitive "desert island disc" and ranks high among many as one of their favorite records of all time. Includes the quasi-hit "Drown", as well as the timeless classics of "Windfall", "Tear-Stained Eye", "Route", "Loose Ends", and "Mystifies Me". Originally released in 1995, this is the 20 year anniversary reissue. Led by Jay Farrar, this was the first release by Son Volt after the break-up of Uncle Tupelo, Son Volt really threw down the gauntlet - for Farrar himself, for former bandmate Jeff Tweedy (of Wilco fame, of course) and, really, the entire alt-country/Americana genre. "Trace" is that good. Farrar possesses one of the more distinct voices in all of rock.
Too Weird to Live, Too Rare to Die - Panic at the Disco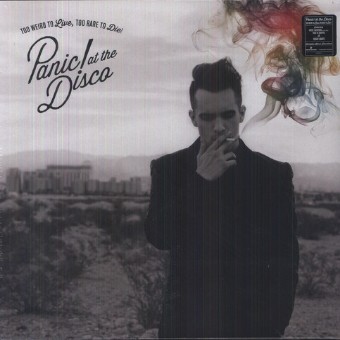 Label:

Fueled By Ramen Records
2013 release and the fourth studio album by Las Vegas combo Panic! at the Disco. At this particular time in the bands arc, they are just a three piece band. Includes Miss Jackson, Girls/Girls/Boy, This is the Gospel, and others. The record was produced by Butch Walker. Debuted at Number 2 on the Billboard Hot 200 charts. In other news, here is a cool little FUN FACT if you're in the sports and music nerd Venn Diagram, Vegas Lights was used for the NHL's Vegas Golden Knights goal song! If shopping at our brick n mortar store, look for this in the "New Vinyl" rack and then look for the "Panic" record divider tab!
No. 6 Collaborations Project - Ed Sheeran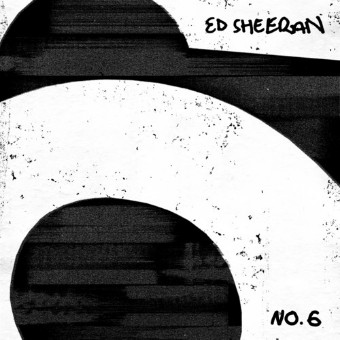 Label:

Asylum Records
Brand new Ed Sheeran for 2019 release which features a myriad of guests as "collaborators" which include Khalid, Camila Cabello, Cardi B, Chance the Rapper, Eminem, 50 Cent, Ella Mai, Travis Scott, Justin Bieber, Bruno Mars, Chris Stapleton, and others. This is Sheeran's fourth record total and his second collaboration effort, with the first being called "No. 5". Sheeran is one of the biggest selling recording artists of all time with over 150 million records sold. Two of his records are two of the biggest sellers in UK history with "multiply" at number 20 and "divide" at number 34. Look for Sheeran to continue show off his acting chops in the future too.
Help Us Stranger - Raconteurs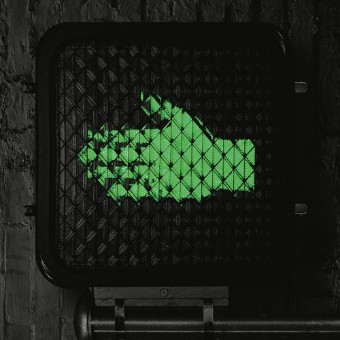 Label:

Third Man Records
The first album in seemingly forever by The Raconteurs. Get 18 great rock tunes with a side of power pop on this 2019 release, which includes, Bored and Razed, Somedays (I Don't Feel Like Trying), Sunday Driver, Live A Lie, What's Yours Is Mine, Thoughts and Prayers, and other great tracks. Shipped directly from Third Man Records. 
Closer - Joy Division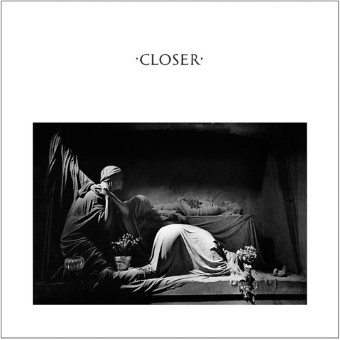 Label:

London - Rhino
This reissue from Rhino sounds fantastic on 180g vinyl. Remastered from the original master tapes. The last record Joy Division released before the untimely death of singer Ian Curtis. This includes "Isolation" and "Heart and Soul". As most know, the surviving members of Joy Division went on to form New Order. The unique cover photography was done by Bernard Pierre Wolff. Originally released in 1980. We think it's fine time you replaced your CD with a copy of this classic release on vinyl.
Save Rock and Roll - Fall Out Boy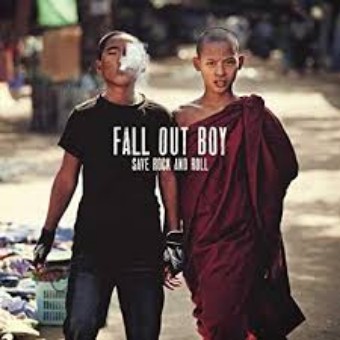 Label:

Island Records
2013 release Save Rock and Roll by the Wilmette, IL combo, Fall Out Boy. This set was pressed to two 10" records and includes the tunes My Songs Know What You Did in the Dark, The Phoenix, Alone Together, and others, which include guest spots by none other than the likes of Courtney Love, Foxes, Big Sean, and Elton John. Produced by Butch Walker.
Western Stars - Bruce Springsteen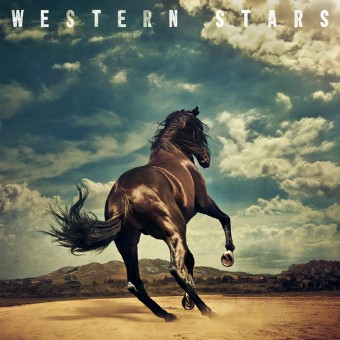 Label:

Columbia Records
A slight change of pace for Bruce Springsteen in 2019 with Western Stars. It's not the big rock show record nor is it as bleak as Nebraska. It has elements of those records, plus a little Seeger Sessions sound. It's a well-produced record that harkens back to some of those early 70's country records, in the best possible way. Included in this record is Hitch Hikin', Western Stars, Tuscon Train, Moonlight Motel, Chasing Wild Horses, and others. While this record is not recorded with the E Street Band, it does include guests from David Sancious, Charlie Giordano, Jon Brion and Soozie Tyrell. This is a 2-record set, gatefold, lyrics, and includes a digital download. And if that's not enough, the back cover has Bruce in front of a rad Dodge Mopar while wearing a cowboy hat.
Indestructible - Rancid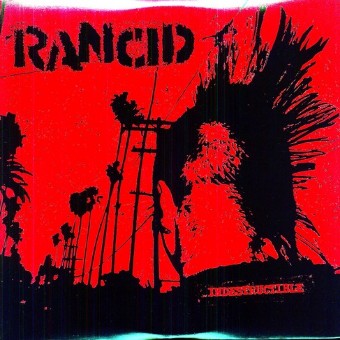 Label:

Hellcat Records
This is a reissue of the 2003 Rancid record Indestructible and is their 6th studio album. Despite its success commercially and critically, some fans pissed and moaned because of its "poppier" sound. Of course they did! And this was before Twitter! In any event, this two record set includes the title track, plus, Fall Back Down, Otherside, Start Now, Memphis, Red Hot Moon, Travis Bickle, Out of Control, and others, for a total of 20 tracks. Produced by Brett Gurewitz.
Nimrod - Green Day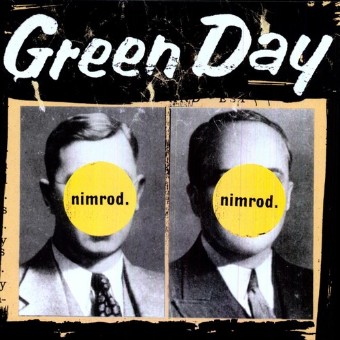 Label:

Reprise Records
The fifth studio album from Green Day and was first released in 1997 and contains, arguably, their most well-known song, Good Riddance (Time of Your Life). Getting beyond their 3-chords and a cloud of dust approach, this is an album that features other instrumentation that wasn't on records like Dookie or Insomniac, things like strings, horns, and harmonicas. Also includes Hitchin' a Ride, Grouch, Redundant, Jinx, Uptight, and others. It's a 15 track record which was cut down from 30 tracks. Find this record in our modest punk bin, where Green Day is listed under "G" and just past the "Punk A-F" record divider...
Year of the Snitch - Death Grips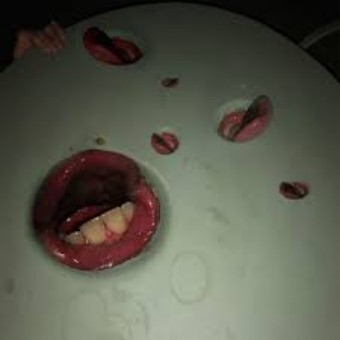 Label:

Harvest Records
Year of the Snitch, the 2018 release from hip-hop, noise, punk, electronic, band Death Grips. Included on this release, their 6th studio release, is Flies, Shitshow, Streaky, and others. Check them out on vinyl or your favorite listening medium (which should be vinyl, c'mon!) but they are at their finest performing live with their visually stimulating, if not chaotic, live sets. Who are some notable fans? Bjork and Robert Pattinson. William Shatner posted lyrics from their song No Love on his twitter feed.
Unlimited - Bassnectar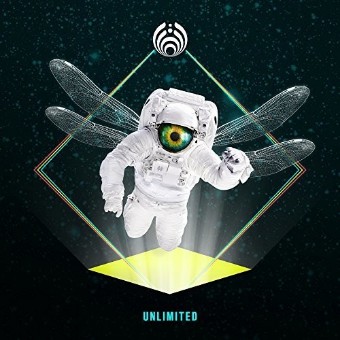 Label:

Amorphous Records
The 10th album by San Francisco native, Bassnectar, which debuted at Number 10 on Billboard's Hot 200 upon its release in 2016. Bassnectar stated when making this record that we wanted to create a "sonic collage". We think he's succeeded with this as well as his other releases. A two album set, this LP (Long Play, if you ever wondered) includes 15 tracks that include Reaching Out, Unlimited Combinations, Paracosm, Journey to the Center, and others. Even though he's one of the premier DJ's and Producers in the industry, here's a fun fact; when he was 16 he was in a death metal band called Pale Existence.
Slip Stitch and Pass - Phish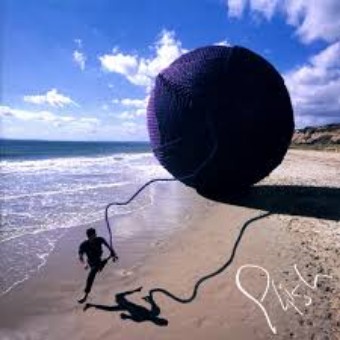 Label:

Jemp Records
Fancy 2019 vinyl release from Phish of 1997's, Slip Stitch and Pass. A two record set that we think you need to replace that CD copy you have because this was never, ever released on vinyl. It's their second official live album, over 75 minutes of music, and was recorded in Germany. Includes covers of Cities from Talking Heads and Jesus Just Left Chicago by ZZ Top. Renowned artist Storm Thorgerson did the cover art. He also came up with album art for the likes of Led Zeppelin, Pink Floyd, Alan Parsons Project, Yes, Muse, Ween, and others. No word how the human fared against the gigantic ball of yarn...
California Son - Morrissey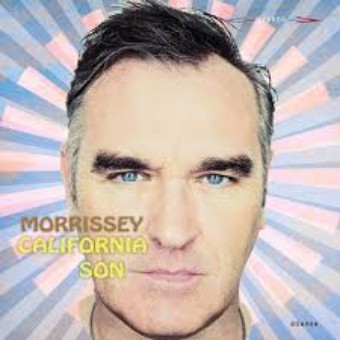 Label:

etienne - BMG Records
Record release of cover songs by Morrissey that was released in May of 2019. Includes covers of artists by the likes of Joni Mitchell, Bob Dylan, Laura Nyro, Joni Mitchell, Roy Orbison, Gary Puckett and the Union Gap, Carly Simon, Dionne Warwick, Phil Ochs, Buffy Sainte-Marie and others. Quite a variety and really covers some ground with these artists. Pick this up and hear them for yourself. Billy Joe Armstrong guests on the Laura Nyro cover, Wedding Bell Blues. Produced by Joe Chiccarelli.
Piece of Mind - Iron Maiden

Label:

Ingrooves - BMG
Get your metal on with this release from Iron Maiden. A sealed reissue, replace that worn out copy you had or the tape that got eaten in a cassette deck in your Camaro in the 1980's! Originally released in 1983, this is the fourth album in Maiden's catalog and features, Flight of Icarus, The Trooper, and Die With Your Boots On.
Here Comes the Cowboy - Mac DeMarco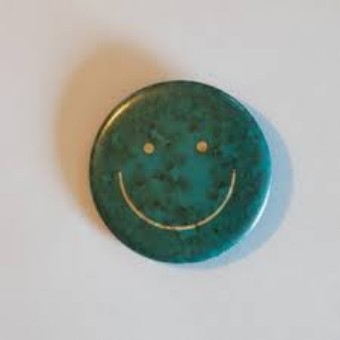 Label:

Mac's Record Label
The fourth release by singer/songwriter Mac DeMarco on his own record label, called "Mac's Record Label", oddly enough. Includes the title track, Nobody, Choo  Choo, K, Finally Alone, Skyless Moon, and others on this 13 track release. Pressed to clear vinyl (as of this writing). Maybe someday they'll have a reissue with the tagline on the hype sticker, "First time on black vinyl" (yes, we've seen these hype stickers). One of the better and up and coming songwriters of this era, catch him on tour if you can.
Father of the Bride - Vampire Weekend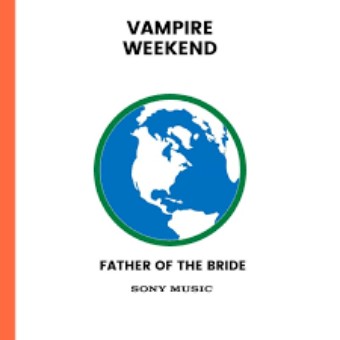 Label:

Columbia Records
Released in May of 2019, the fourth album by Vampire Weekend is already being hailed as an instant classic. A double album in the classic sense of the term (as opposed to a single disc spread out over 2 records) this is a sprawling artistic splash of 18 songs featuring Big Blue, Sunflower, Harmony Hall, 2021, This Life, Unbearably White, and others. It's their first record in 6 years and also their first since Rostam Batmagnlij left the band, though he contributes to the record. It's garnering comparison's to classic double albums like The Beatles White Album and Bruce Springsteen's The River. Other comparisons are being drawn to Beach Boys, Kanye West, Van Morrison, and George Harrison, so that should tell you the styles of this record cut a wide swath.
Anthem of the Peaceful Army - Greta Van Fleet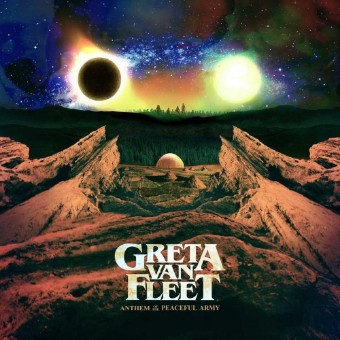 Label:

Lava Republic
Back in the olden days Frankenmuth, Michigan was best known as being the Christmas Capital of the World and for a place that did mass volume of roasted chicken. Now Frankenmuth is known for the mass volume coming from the amps and vocals of one Greta Van Fleet! Yes, it's their debut full-length record "Anthem of the Peaceful Army"! The band seems to have this polarizing effect on people, but be that as it may, they've been good for the music industry and particularly the rock music industry. Find it here on vinyl.
Fear Of A Black Planet - Public Enemy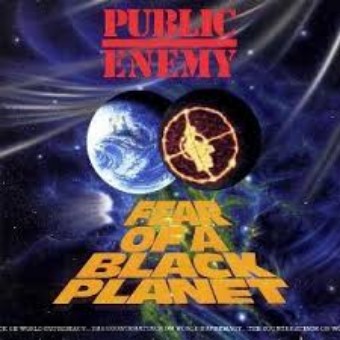 Label:

Def Jam Records
Fear Of A Black Planet. No doubt, one of the seminal records of all time, not just in hip hop, but in all genres. It not only set the world on its ear but also announced that hip hop was here to stay. Public Enemy's third releas it was released in August of 1990 this album sold over 2 million copies and continues to be popular to this day. Includes 911 Is A Joke, Welcome to the Terrordome, Who Stole the Soul, Fear of a Black Planet, Reggie Jax, and others. Find this Def Jam reissue in our Hip Hop section of the New Releases and Reissues rack of the shop. You can also search other Hip Hop artists by artist name or band on our site. Thanks for choosing Rediscover Records.
Repeater - Fugazi

Label:

Dischord
It should not come as a surprise that Fugazi's "Repeater" has a place in the Tom Moon book, "1000 Recordings You Need to Hear Before You Die", it's that good. So not only is it one of the great post-hardcore records of all time, it's one of the great records of all time. This is the first full-length record that was released in 1990. They told toured relentlessly following this record and routinely sold out 1000 plus seat theaters. The title, "Repeater" is a nod to The Beatles "Revolver". Includes "Turnover" and "Merchandise".
How I Got Over - The Roots

Label:

Def Jam Recordings
The Roots return with "How I Got Over" which features "Dear God 2. 0", "The Fire", and "Doin' It Again". One of the more respected hip-hop bands in all the land. Check out ?uestlove's Twitter account.
Live at the Paramount - Nirvana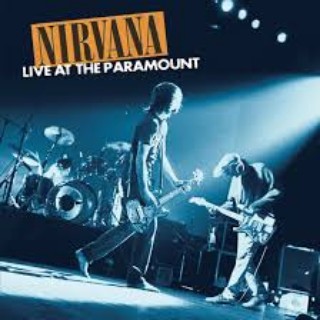 Label:

Geffen
The seminal 1991 Halloween concert! It's Nirvana Live at the Paramount in their hometown of Seattle, Washington. Released on 180 gram vinyl on April 12, 2019 this two album set includes, Drain You, School, About A Girl, Sliver, Blew, Rape Me, Lithium, and more! An epic live recording in their hometown, this has been around for years, but never on vinyl. Now is the time to own this on vinyl.
Yankee Hotel Foxtrot - Wilco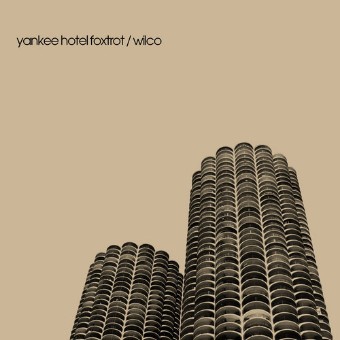 Label:

Nonesuch
You know the story, we don't need to rehash it here, however, do you have YHF on vinyl? Then you need to have it on this 180g 2 record set. Wilco's pop masterpiece from 2003. Includes "I'm the Man Who Loves You", "Poor Places", "Reservations", "Heavy Metal Drummer", and a killer opening track to rival all opening tracks, "I Am Trying to Break Your Heart". On a more local front, the architect who designed Marina Towers in Chicago (shown on the cover) was also the architect of buildings at the Elgin Mental Health Center in Elgin. Elgin, of coarse, is home of Rediscover Records.
Concrete and Gold - Foo Fighters

Label:

RCA Records
"TESTING THE LIMITS OF SPEAKERS EVERYWHERE" reads the hype sticker on the record. That must mean to play it really loud, right? The 2017 release from those ultimate cool dudes of Foo. Includes the hit "Run" as well as, "La Dee Da", "Arrows", "Sunday Rain", "The Line", "Make It Right" and others. Of course, it includes a download of the entire record!
Prison Oval Rock - Barrington Levy

Label:

Volcano Records
Fabulous reggae record from Barrington Levy. Includes the title track, as well as, "Prison Oval Dub", "Good Loving", "Rip and Run Off", "Robber Man", "Hammer", "Stray Away Girl" and others. Produced by Henry "Junjo" Lawes and recorded at Channel One. We have a modest Regga/World bin here at Rediscover Records, this is where you will find this LP. According to the back jacket, this LP is distributed at VP Records in Jamaica, NY; Randy's Records in Kingston, Jamaica; Jet Star Records in London, England. Let's add Rediscover Records to that list! Done.Note: If buying this record from our site and you are outside of the continental United States, we will have to add an additional international shipping charge/insurance (optional) that we can take care of back channel via email. Thank you.