Home
Man On the Moon - Kid Cudi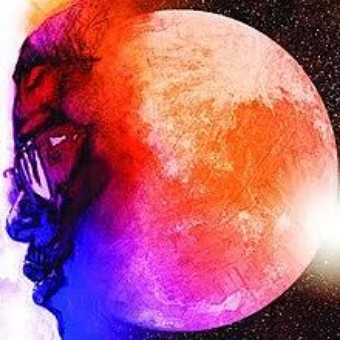 Label:

Dream On
Debut record "Man On the Moon" (2009) by hip hop artist Kid Cudi. A concept album, it's narrated by Common and features producers by the likes of Kanye West, Emile Haynie, Plain Pat, and others. Listed in 5 Acts on the back of the record, this features Day N Night, Make Her Say, and Pursuit of Happiness. Find this record, which garnered critical and public praise, in our growing selection of hip hop artists in our shop. It was nominated for 3 Grammy Awards upon its release. If you choose to buy this LP from our site, you'll be redirected to your own PayPal site, a modest shipping charge will be added, and you can pay from there. We ship on the next business day.
Don't Smile At Me - Billie Eilish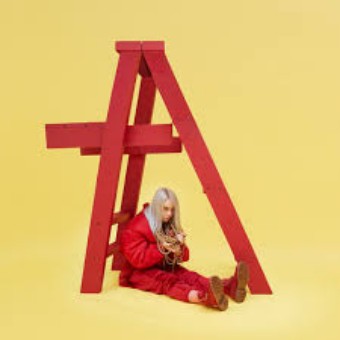 Label:

Interscope Records
One of the biggest and rising stars of 2019, Billie Eilish burst onto the music scene with this EP on Interscope, though it does contain a couple of previously released singles. You've heard them digitally, why not have them on vinyl? This set includes, Watch, Bellyache, My Boy, and Copy Cat. Eilish collaborates with her brother, Finneas. A young rising star in the industry, Billie Eilish was born in December of 2001.
Kids See Ghosts - Kids See Ghosts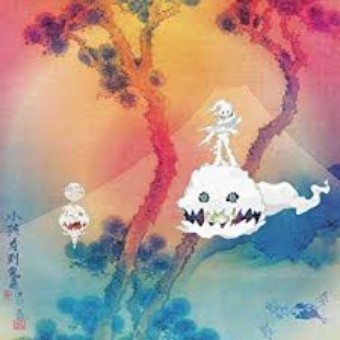 Label:

Good Music/Def Jam
Studio debut from Kid Cudi and Kanye West that was released in June of 2018. This seven song record includes Feel the Love, Fire, 4th Dimension (featuring Louis Prima) Cudi Montage. This release debuted at Number 2 on the Billboard Hot 200 upon its initial release. The cover art is by Japanese artist Takashi Murakami. Find this in our Hip Hop section of the New Releases/Reissues rack or you can buy now with our secure "Buy Now" buttons and you'll be directed to your own PayPal account.
Merriweather Post Pavilion - Animal Collective

Label:

Domino
How is this record over 10 years old already? Animal Collective's "Merriweather Post Pavilion" (named after a music venue in Maryland. Incidentally, it was named 4the Best Music Amphitheater in the United States by Rolling Stone! Consequence of Sound named it the 29th Best Music Venue in the country! Wait...we digress.... this is turning into a review of the Merriweather Post Pavilion, the venue, not the record) was on many lists for Best of the 2000's lists of albums. According to Wiki, how's this for album/music venue beta, the band did perform all of Merriweather Post Pavilion at the Merriweather Post Pavilion in 2011. Includes My Girls and Brother Sport. We don't always have this record in stock, get it while you can!
Dookie - Green Day

Label:

Reprise
The record that put them on the map in 1994. This was a huge seller with over 20 million copies sold worldwide and, though no fault of their own, may have started this whole "mall punk" craze in the later 90's with many wannabe's and Green Day coat-tail riders. This record spawned 5 hit singles, "Basket Case", "She", "Longview", and "When I Come Around". Sure you have this on  CD, but do you have it vinyl? Get it today.
Repeater - Fugazi

Label:

Dischord
It should not come as a surprise that Fugazi's "Repeater" has a place in the Tom Moon book, "1000 Recordings You Need to Hear Before You Die", it's that good. So not only is it one of the great post-hardcore records of all time, it's one of the great records of all time. This is the first full-length record that was released in 1990. They told toured relentlessly following this record and routinely sold out 1000 plus seat theaters. The title, "Repeater" is a nod to The Beatles "Revolver". Includes "Turnover" and "Merchandise".
Swordfishtrombones - Tom Waits

Label:

Island
This 1983 release from Tom Waits was the first record of his that he produced himself. It's a departure, of sorts, from his previous work of a jazz sound. On this record he gets a little more experimental, which is only the beginning of what defines his later day work. Spin Magazine called this record "the second greatest record of all time". Includes "Underground" and "In the Neighborhood". It really doesn't get much cooler than Tom Waits, trust us. He's one of the more revered songwriters of any generation.
I Am Gemini - Cursive

Label:

Saddle Creek
The most recent release from Cursive. This 2012 release is an early candidate for year-end accolades. The sticker on the record itself hails this release as "surreal and powerful". This set includes "This House Alive", "Drunken Birds", "Warmer Warmer" and "Gemini". This album includes a 16 page booklet and a CD (instead of a download, a nice change-up) of the entire record. Enjoy the latest from Ted Kasher and company at Rediscover Records.
Fear Of A Black Planet - Public Enemy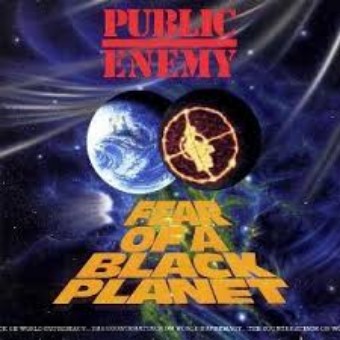 Label:

Def Jam Records
Fear Of A Black Planet. No doubt, one of the seminal records of all time, not just in hip hop, but in all genres. It not only set the world on its ear but also announced that hip hop was here to stay. Public Enemy's third releas it was released in August of 1990 this album sold over 2 million copies and continues to be popular to this day. Includes 911 Is A Joke, Welcome to the Terrordome, Who Stole the Soul, Fear of a Black Planet, Reggie Jax, and others. Find this Def Jam reissue in our Hip Hop section of the New Releases and Reissues rack of the shop. You can also search other Hip Hop artists by artist name or band on our site. Thanks for choosing Rediscover Records.
2014 Forest Hills Drive - J Cole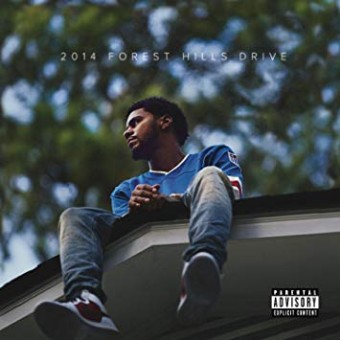 Label:

Roc Nation
J Cole's 2014 release "2014 Forest Dive" is a popular title around here in Rediscover Records land whenever we have it in stock, it's not here very long. Released on the  RocNation label this 2 record set includes Apparently, G.O.M.D., Fire Squad, Hello, Wet Dreamz, and others. Cole handled most of the production duties himself and the title of the record is the address of where he grew up in North Carolina. This is Cole's third release and you can find this in our Hip Hop section of our New Vinyl rack on the south wall, right-hand side of the shop as you walk in.
Heard It In A Past Life - Maggie Rogers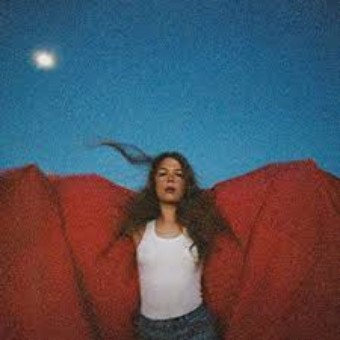 Label:

Capital Records
The major label debut from Maggie Rogers, this record premiered at an impressive Number 2 on the Billboard Top 200 upon its release in January of 2019. Includes the single Light On, as well as Alaska, Fallingwater, Give A Little, The Knife, Burning, and others. Released on 180 gram vinyl if you are shopping in-store at Rediscover Records, find this in our New Vinyl rack on the south wall of the shop. You can also buy it now with our convenient Buy Now buttons and be directed to your own Pay Pal account with a modest shipping charge of $4.99 added on. We ship out on the next business day. Thanks!!
This Is Morrissey - Morrissey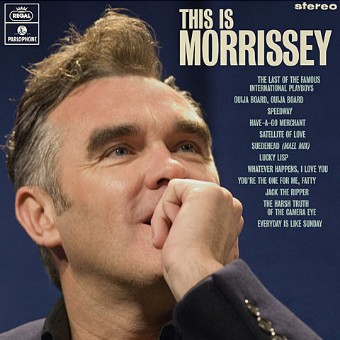 Label:

Parlophone
An across the board look at the solo career of Morrissey with "This Is Morrissey". Curated my Morrissey himself and in an interview with Fiona Dodwell he quipped, "It's difficult to choose because so many of the songs are fantastic. The album is so full of life, and worthy questions, and great choruses, and quite playful. It's a very underrated catalogue, but perhaps everyone feels this way about their own songs." This set includes 12 tracks, two of which were previous Record Store Day tunes released on 7" singles that have never seen the light of day on an LP, the Mael Mix of Suedehead and the live Satellite of Love. Also includes Lucky Lisp, Jack the Ripper, Everyday is Like Sunday, and others. Includes liner notes in French by the aforementioned Dodwell.
Bohemian Rhapsody - Queen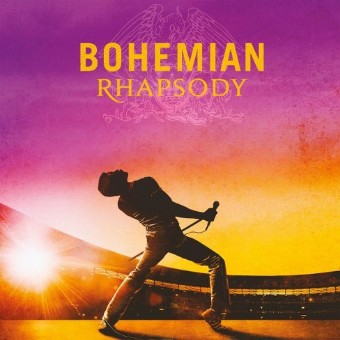 Label:

Hollywood Records
Hot on the heals of the successful film by the same name, by early 2019 the soundtrack has arrived! Relive the film with these tunes song by Queen themselves. Includes several live tracks that include songs from their Live Aid performance, such as, Bohemian Rhapsody, Radio Ga Ga, Ay Oh, Hammer to Fall, We Are the Champions. Studio recordings include Somebody to Love, Crazy Little Thing Called Love, Under Pressure, Killer Queen, and the title track. A 22 track two album set! Produced by Brian May and Roger Taylor and specially cut at Abbey Road studios.
Union - Son Volt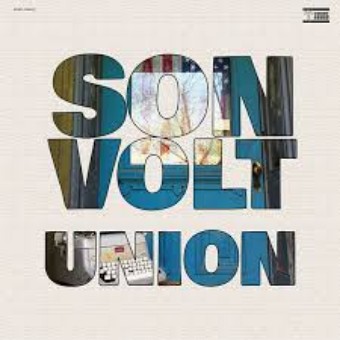 Label:

Transmit Sound
Excellent 2019 release from prolific artist Jay Farrar and Son Volt. Venture down shelf stored memories with this collection of new songs that include While Roam Burns, Devil May Care, Union, The Reason, Lady Liberty, and others. Son Volt is Jay Farrar, Andrew Duplantis, Chris Frame, Mark Spencer, and Mark Patterson. Pressed on colored vinyl and also includes a screen print signed by Jay himself! Limited supplies on that.
On the Line - Jenny Lewis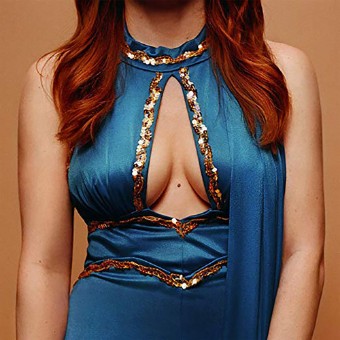 Label:

Warner Brothers
An early candidate for your Top Ten for 2019? Quite possibly, right? Excellent new release from Ms Lewis and features the tracks Heads Gonna Roll, Hollywood Lawn, Wasted Youth, Red Bull and Hennessy. Another record cover of hers that features her torso. It's already made the Instagram rounds as not a "record face" but as a photo op with the LP as a torso, yeah. #recordface
Clean - Soccer Mommy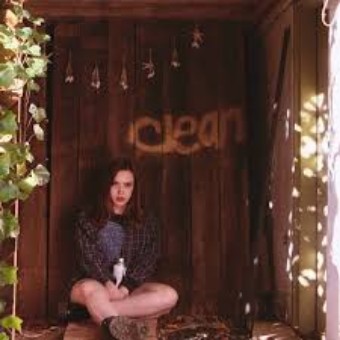 Label:

Fat Possum
Soccer Mommy's release of their album Clean (Fat Possum Records) was listed on Pitchfork's list of "Best New Music". Was it on your own Top Ten of that year? Includes Still Clean, Flaw, Blossom, Last Girl, Skin, Interlude, and others. Find it here at Rediscover Records in our New Releases rack on the south wall of the shop or use our convenient "Buy Now" buttons and you'll directed to your own PayPal account.
Ghosts of the Great Highway - Sun Kil Moon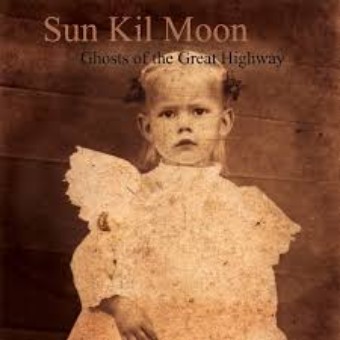 Label:

Rough Trade
Classic by Mark Kozelek and Sun Kil Moon. A reissue of this from the Rough Trade label, includes Glenn Tipton, Carry Me Ohio, Last Tide, Pancho Villa, and others. A dessert island disc for many. Check it out, perhaps it will become one of yours as well.
Manipulator - Ty Segall

Label:

Drag City
The much anticipated release from singer-songwriter, garage rock dude, Ty Segall. He's quite prolific, no? Find this 2014 selection, met with much critical and fan praise at Rediscover Records! The cover is as pictured and you can find it in our New Vinyl section of the shop. Thanks for your support and patronage of Rediscover Records.
De Stijl - The White Stripes

Label:

Sympathy for the Record Industry
The incredible White Stripes with their second release from 2000, "De Stijl". Garage rock at it's finest, ignore any White Stripes backlash, Jack and Meg are the real deal. Includes "You're Pretty Good Looking (For A Girl)" and "Hello Operator". If people say there is not any good music of today, they obviously haven't listened to The White Stripes.
Creation - Lightstorm

Label:

Drag City Records
Husband and Wife team Johnima and Kalassu are the band Lightstorm. Who are they? Why they are globetrotting musical collaborators retransmitting messages of love from their teacher and avatar Sathya Sai Baba. "Creation" fuses the best tracks from the psychedelic concept double-LP "Who Am I: One" and sensual weird glam rock killer "33-1/3" capturing both sides of Lightstorm. All songs by Johnima and Kalassu and performed by Lightstorm 1977, 1980 and 2016. Proudly released on the Yoga and Drag City Record Labels.
Girlfriend - Matthew

Label:

Plain Recordings
After toiling in obscurity for a couple albums, Matthew Sweet hit the jackpot with the early 1990's release of "Girlfriend". Pure pop bliss with songs like "I've Been Waiting" and Beatle-esque influences with songs like "Divine Intervention", "Girlfriend", and "Thought I Knew You". Produced by Fred Maher and Matthew Sweet, this is the recent reissue. Replace that CD you have or the digital copy with this pristine vinyl copy. It's 180 gram vinyl, but the nice thing about this release, it's a simple "Side One" and "Side Two". It's not spread out over 2 records with just two or three songs per side. It's not a stretch for a lot of music fans to consider this a "Desert Island Disc". What's on your desert island?
Paradise - Lana Del Rey
Label:

Polydor
Lana Del Rey, not your normal pop tart, if you're asking us, not that you are, but this smart and sassy 2012 release includes "Ride", "American", "Cola", "Body Electric", "Blue Velvet", "Gods and Monsters", "Yayo", and "Bel Air". This is a companion piece to her "Born to Die" record. Get this to complete the set.
Black Foliage Animation Music Vol. 1 - Olivia Tremor Control

Label:

Chunkley
One of the more anticipated reissues in recent memory, it's Olivia Tremor Control with their stellar release Black Foliage. This is out on 180g vinyl with bonus material from b-sides, unreleased material, as well as some live tracks. One of the better releases from any Elephant 6 project, very pop, very experimental. It's a classic. Also includes a digital download of the entire record. Do it.
How I Got Over - The Roots

Label:

Def Jam Recordings
The Roots return with "How I Got Over" which features "Dear God 2. 0", "The Fire", and "Doin' It Again". One of the more respected hip-hop bands in all the land. Check out ?uestlove's Twitter account.
Pet Sounds - Beach Boys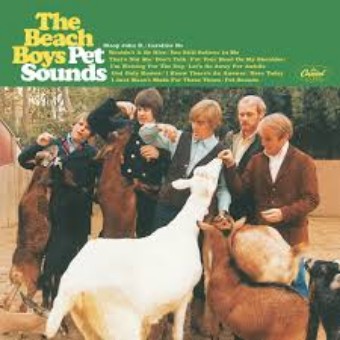 Label:

Capital Records Reissue
Released in 1966 this release has influenced artists for decades. Inspired by the US release of "Rubber Soul", it's Brian Wilson's opus. It's become an adjective to describe other records and sounds. How many records can say that? "Oh it has this 'Pet Sounds' feel to it". What a record. Incredible. What more can be said that hasn't already been said? Isn't time you had this on vinyl? Find this in our New Vinyl/Reissue racks when shopping at the shop.
Help! - The Beatles

Label:

Parlophone
The 2012 vinyl reissue from The Beatles. These LPs are the British Parlophone releases as The Beatles intended them in these song sequences. The records are also pressed from the original analogue source. All of side one is from the film of the same name and side two is a great collection of songs by The Beatles, including "Yesterday", "Tell Me What You See", "It's Only Love" and "I've Just Seen A Face". We usually carry most of the new Beatles reissue releases, which are in the "New Vinyl" racks. Thank you for choosing Rediscover Records!
24 Hour Revenge Therapy - Jawbreaker

Label:

Blackball Records
The 20th anniversary edition of the rock classic by Jawbreaker, "24 Hour Revenge Therapy". Included a Digital Download and 6 Bonus Tracks recorded by Steve Albini. After grass roots circulation by word of mouth, this soon became one of the most beloved albums of Jawbreaker's devout fan base. Most of it was recorded in Chicago with Albini. The release also saw them sign with DGC and got them an opening slot for Nirvana on the "In Utero" tour. Some fans bristled, to say the least, at both of these actions. Includes "The Boat That Dreams From the Hill", "Boxcar", "Jinx Removing", "Condition Oakland" and, well, you know what is on this record. Originally released in February of 1994, this is a sealed reissue from 2014.
Brand New Flag - Two Cow Garage

Label:

Last Chance Records
Two Cow Garage is historically known for their energetic live shows but it's always nice to get a new record from them. Hailing from Columbus, Ohio, Two Cow (2CG) has carved out a topical release in "Brand New Flag" with tunes such as, "Terror Ride", "Brand New Flag", "Let the Boys Be Girls", "I Promise", "Stars" and others. Well-crafted rock songs that may have alt.-country elements, you will not be disappointed. Led by Michah Schnabel and Shane Sweeney, this is their 7th album. Mixed by Joey Kneiser of Glossary, who incidentally played here (along with Kelly Smith) at Rediscover Records in June of 2014.
In the Aeroplane Over the Sea - Neutral Milk Hotel

Label:

Merge
One of the more acclaimed and beloved records of the 1990's, it's Neutral Milk Hotel's second studio album "Aeroplane". Released in 1998, this is a landmark conceptual album of lo-fi brilliance. Includes the title track, "Holland 1945", "Oh, Comely", & "The King of Carrot Flowers Pts. 2 & 3". This record has influenced many bands including Arcade Fire, Brand New, and countless others. This record continues to garner new fans and sells well as it was the 6th best selling vinyl in 2008. You probably have it on CD, on your hard drive, don't you think it's time to have it on vinyl?
Kill Em All - Metallica

Label:

Blackened
"Bang that head that doesn't bang" - R. Burch 1983. Sealed reissue from the titans of heavy metal. Originally released in 1983, this really woke up not only the metal world, but the world of rock in general. Includes all the tunes you know, so replace that CD, the original vinyl album you lost in the divorce, or the cassette you had from back in the day. It'll be like listening to it again for the very first time.
Pleased to Meet Me - The Replacements
Label:

Sire
Minneapolis' The Replacements, or better known as The 'Mats, with their 1987 release "Pleased". The first record sans Bob Stinson. Includes "I. O. U. ", "Nighclub Jitters", and "The Ledge". Recorded in Memphis, TN as an homage to the legacy of Big Star and Alex Chilton, because, well, big fans, The Replacements. Big fans of Big Star. The horns on "Can't Hardly Wait" were an inspiration from the recording in Memphis. Listen to "Alex Chilton" where Paul Westerberg imagines all the great things that may have happened if Big Star and Alex Chilton had gained the fame they deserved, "an invisible man with an invisible voice". Truly, one of the great records of the 1980's. Jim Dickinson produced the record. 
From A Room Vol. 1 - Chris Stapleton

Label:

Mercury Records
We gotchoo covered with the next wave of outlaw country singers with with recording artists such as Whitey Morgan, Sturgill Simpson, Sarah Shook, Caleb Caudle and this guy, Chris Stapleton (Disclosure: we may not have them in stock all the time, but we'll certainly try!!) Includes "Broken Halos", "I Was Wrong", "Death Row", "Either Way" and others. Produced by Stapleton himself along side with Dave Cobb spinning the dials. Includes a download of the record.
Sidelong - Sarah Shook

Label:

Bloodshot Records
This is straight up Cow Punk, as in, turn the buffet over and go home with the bartender drinkin' music! Sarah Shook and the Disarmers have spun several tales of whiskey-bent heartbreak that takes you back to the classic era of country music. Includes "The Nail", "No Name", "Dwight Yoakam" and others. This release has been picked up by Bloodshot Records and we could not be happier. Look for it on our own year-end "Best of". Includes a digital download.
Live at Hammersmith Odeon - Bruce Springsteen

Label:

Columbia Records
A 2017 Record Store Day release that we still have in stock. Hot on the heels of Springsteen's breakthrough record of "Born to Run" and appearing on Time and Newsweek magazines in the same week, Springsteen and the E Street Band set out to conquer England for the first time. This 1975 recording is the complete show with Bruce and the E Street Band. It opens with the piano acoustic "Thunder Road" and then romps through several Born to Run cuts like "She's the One" and "Jungleland". It includes an epic version of "Kitty's Back" and a great cover of "Quarter to Three". This may have circulated on bootlegs for years (you may have even paid this much or more for vinyl back in the day, with plain white labels, right?) but this is the remastered and cleaned up version released for the first time on vinyl. It sounds pretty sweet. It originally saw the Light of Day officially in the Born to Run 25th anniversary box set release, but in DVD and digital form. It's a 4 record set with a few liner notes from Bruce himself.
Straight Outta Compton - N.W.A.

Label:

Priority Records