News
Welcome to the Rediscover Records news page. This page will contain news related to Rediscover Records. If you are a regular to this site, visit the "News" page often.
Dollar Records are "3 for $1"
Our dollar bins are in the back section of the shop. While dollar bins are what they are, you might be surprised at some of the artists you may find there. You read it correctly! Our Dollar Records are "3 for a $1"! So get three 33-1/3rpm records for a mere 33-1/3 cents (See what we did there?) but the only catch is you must buy in 3's and even if you only find one, it's still only $1. What a deal!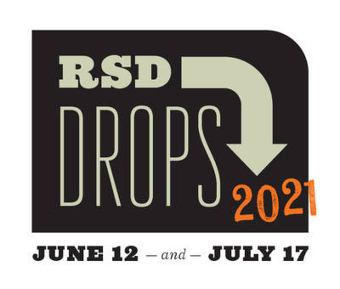 Here is our July 17th, 2021 Record Store Day List. Check our bins for June 12th RSD as well as previous years exclusives we still have in stock. Tap "All Genres" from our header/hamburger menu and click "Record Store Day" for titles we have available to purchase via the site. You can always hit us up via DM or email to buy as well. UPDATED: Sept. 1st, 2021

Allman Brothers - Final Note
Bush - Sea of Memories
Cro-Mags - Age
Dave Davies - Bug
Ani DiFranco - Debut
Dio - Angry Machines
Dr John
Bob Dylan - Jokerman
DZA - Smoke
Fleet Foxes - 7"
Rory Gallagher - Cleveland Calling
Gun Club - Birth the Death
Sam Hagar - Pic Disc
Hall and Oates - Voices
Hawkwind - Greasy Truckers
Kings X - Tape Head
Kings X - Manic Moonlight
Love - Everybody's Gotta Live
Mayor Hawthorne - Impressions
Monkees - Missing Links Vol 2 & 3
John Prine - Acoustic Box
Queen/Lambert - Live EP
Lou Reed - Twilight Reeling
Waterboys - How Long Will I Love You
Amy Winehouse - Remixes
We brought back our Classical and Opera Box Set!
We brought back our Classical and Opera Box Set (or do you say Bach's Set?) that is going on indefinitely. Buy any 3 Classical or Opera Box Sets for $10. They must be Classical or Opera and must be a box set. Here is a chance to think outside the Bach's! Heyo!