News
Welcome to the Rediscover Records news page. This page will contain news related to Rediscover Records. If you are a regular to this site, visit the "News" page often.
Dollar Records are "3 for $1"
Our dollar bins are in the back section of the shop. While dollar bins are what they are, you might be surprised at some of the artists you may find there. You read it correctly! Our Dollar Records are "3 for a $1"! So get three 33-1/3rpm records for a mere 33-1/3 cents (See what we did there?) but the only catch is you must buy in 3's and even if you only find one, it's still only $1. What a deal!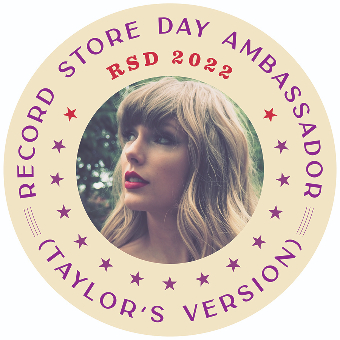 UPDATED LIST: 5/13/22 1:15pm. Remaining Record Store Day Titles. As you can see some pretty good titles remain. If you don't see it, it's been sold. Current Inventory VERY MUCH subject to change. There is an alt-RSD of sorts on June 18th. A few of these are releases The Who, Pearl Jam, Prince, Miles Davis, Ray Charles, and others.
Record Store Day List 2022
Allman Bros - Cream of the
America - Alts
Asia - XXX
Jay Bennett - Where Are You
Bleeding Hearts - Riches
Blur - Bustin'
Dave Brubeck - Live
C-Bo - Orca
Chief Keef - Sorry 4 the
Cold War Kids
Coolio - It Takes A Thief
Cooper, Alice - Brutal Planet
Cypress Hill - 420 Mixes
Czarface - Czarmageddon
Sandy Denny - Gold Dust
Def Lep - High n Dry PicDic
Dillinger Escape Plan - Disassoc
Doctor Who - Dead Air
Steve Earle - 7"
Echo & Bunnymen - bsides
Everly Bros
Rory Gallagher - Live
Noel Gallagher
Gong - Gong of the 70s
Kirk Hammett - Portals
Elton John - Bell Sessions
Judas Priest - Hero Hero
Knack - Live
La Guns - Waking the Dead
Lil Wayne - Sorry 4 the Wait (Compact Disc)
Darlene Love - D Love
Nick Lowe - Wireless World
Johnny Marr
Motorhead - Lost Tapes
Nico - Live
Pixies - Coachella
Lou Reed - I'm so…
Reigning Sound - Memphis
Replacements - Live
Rolling Stones - More Hot Rocks
Santana - Splendiferous
Sepultura - Revolusons
St Vincent - Nowhere Inn
Stiff Little Fingers - BBC
Donna Summer - s/t
Superchunk - Incidental

Peter Tosh - Complete
Twiztid - 7"
Ultravox - Live
U2 - Celebration
Voivod - Angel Rat
Walkmen - Lisbon
Weyes Blood - Innocents
We brought back our Classical and Opera Box Set!
We brought back our Classical and Opera Box Set (or do you say Bach's Set?) that is going on indefinitely. Buy any 3 Classical or Opera Box Sets for $10. They must be Classical or Opera and must be a box set. Here is a chance to think outside the Bach's! Heyo!