News
Welcome to the Rediscover Records news page. This page will contain news related to Rediscover Records. If you are a regular to this site, visit the "News" page often.
Black Friday Record Store Day 2020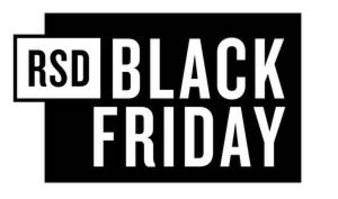 UPDATED Black Friday Record Store Day List. Remaining BFRSD exclusives! Updated on January 1, 2021. We have a few things left. Check it. We also have a bin of previous Record Store Day items from past years. Check it next time you are in. We have a few listed on our site, go to "All Genres" and tap on Record Store Day.
Angel Headed Hipster - Bolan
Beat Farmers - Self Titled
Dave Brubeck - Christmas
Jarvis Cocker - Record
DMX - Legacy
Ace Frehley - Truckin
Holiday, Simone, Levette
Magnetic Fields - Quickies
Larry Mullin/Mike Watt - 7"
Lou Reed - Live
Weeknd - After Hours

- Thanks for choosing Rediscover Records and/or your own local record shop. Your biz and support does not go unnoticed. For real tho.
Spread good vibes, not germs. Help us keep us all safe by wearing a face covering. Staff will continue to wear face coverings as well.
Dollar Records are "3 for $1"
Our dollar bins are in the back section of the shop. While dollar bins are what they are, you might be surprised at some of the artists you may find there. You read it correctly! Our Dollar Records are "3 for a $1"! So get three 33-1/3rpm records for a mere 33-1/3 cents (See what we did there?) but the only catch is you must buy in 3's and even if you only find one, it's still only $1. What a deal!
We brought back our Classical and Opera Box Set!
We brought back our Classical and Opera Box Set (or do you say Bach's Set?) that is going on indefinitely. Buy any 3 Classical or Opera Box Sets for $10. They must be Classical or Opera and must be a box set. Here is a chance to think outside the Bach's! Heyo!