News
Welcome to the Rediscover Records news page. This page will contain news related to Rediscover Records. If you are a regular to this site, visit the "News" page often.
Black Friday Record Store Day 2020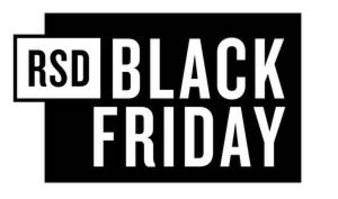 Our Black Friday Record Store Day list of what we have is below. Open promptly at 8am. As per usual with 2020, we will be practicing safety protocols. Mask required for entry and social distancing increments will be marked on the floor. We will limit the number of people in the shop and have just one person at a time choosing their RSD titles, then proceed to checkout, then next person up. If you're not feeling well, please stay home.

A few non-pandemic disclaimers that exist each year. No holdsies, no preorders, and limit one item of each title per person and as you'll see below, we only have a few of each title anyway. Also, first come, first serve. Usually a line forms down Spring St. Please respect your neighbors in line with social distancing in this day and age.
We didn't get as much as what we expected, but that's the nature of limited releases. If you don't see it here, we didn't get it. Number of copies in parenthesis. Thanks and good luck!!
Alice In Chains (3)
Angel Headed Hipster - Bolan (4)
Anthrax - Soldier (1)
Beastie Boys (2)
Chuck Berry - NYE (2)
Best Coast - Crazy (1)
Beat Farmers - Self Titled(1)
Dave Brubeck - Christmas (3)
Jarvis Cocker - Record (1)
Jarvis Cocker - Further (2)
Dio - Picture Disc (2)
DMX - Legacy (2)
Ace Frehley - Truckin (1)
Fountains of Wayne - Interstate (1)
Mick Fleetwood celebrates Peter Green (2)
Jerry Garcia - Live (4)
Kantner - Blows Against (2)
Kids See Ghosts - KSG (1)
G. Harrison - My Sweet Lord
Ice T - Rhyme Pays (1)
Norah Jones - Playdate (2)
Sharon Jones - Just Dropped (2)
Holiday, Simone, Levette (2)
Magnetic Fields - Quickies (5)
Motorhead - Ace of Spades 12" (2)
Motorhead - Parole (4)
Alanis Morrissette - Live (3)
Aimee Mann - Bachelor (1)
Larry Mullin/Mike Watt - 7" (2)
My Chemical Romance - Murder Scene (2)
Willie Nelson - Live ACL (3)
John Prine - Asylum Years (1)
Lou Reed - Live (2)
U2 - Boy (4)
Weeknd - After Hours (2)
Brian Wilson/VDP - Orange Crate (2)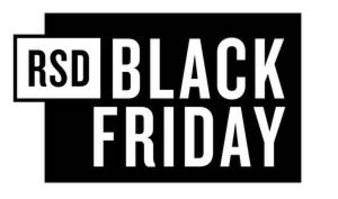 - Thanks for choosing Rediscover Records and/or your own local record shop. Your biz and support does not go unnoticed. For real tho.
Spread good vibes, not germs. Help us keep us all safe by wearing a face covering. Staff will continue to wear face coverings as well.
Dollar Records are "3 for $1"
Our dollar bins are in the back section of the shop. While dollar bins are what they are, you might be surprised at some of the artists you may find there. You read it correctly! Our Dollar Records are "3 for a $1"! So get three 33-1/3rpm records for a mere 33-1/3 cents (See what we did there?) but the only catch is you must buy in 3's and even if you only find one, it's still only $1. What a deal!
We brought back our Classical and Opera Box Set!
We brought back our Classical and Opera Box Set (or do you say Bach's Set?) that is going on indefinitely. Buy any 3 Classical or Opera Box Sets for $10. They must be Classical or Opera and must be a box set. Here is a chance to think outside the Bach's! Heyo!