News
Welcome to the Rediscover Records news page. This page will contain news related to Rediscover Records. If you are a regular to this site, visit the "News" page often.
Dollar Records are "3 for $1"
Our dollar bins are in the back section of the shop. While dollar bins are what they are, you might be surprised at some of the artists you may find there. You read it correctly! Our Dollar Records are "3 for a $1"! So get three 33-1/3rpm records for a mere 33-1/3 cents (See what we did there?) but the only catch is you must buy in 3's and even if you only find one, it's still only $1. What a deal!
Record Store Day for 2021 will happen over two days this summer, June 12 and July 17th. Both are Saturdays and we'll OPEN at 8am both days. Our orders are turned in and hopefully we'll have what you're looking for! We cannot hold copies or accept prepayments on Record Store Day items. We will post the list of our RSD inventory on the Thursday before RSD. With the limited supply of items the ine is first come, first serve. Also, depending on the ways of the world, we will be continuing with face coverings, social distancing, ventilation in the room, and limiting the number of people in the shop. The RSD "drops" as they were called in 2020 when RSD was held in the fall went pretty smoothly and everyone was super cool.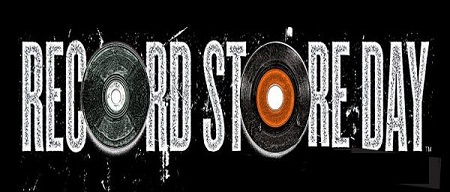 We brought back our Classical and Opera Box Set!
We brought back our Classical and Opera Box Set (or do you say Bach's Set?) that is going on indefinitely. Buy any 3 Classical or Opera Box Sets for $10. They must be Classical or Opera and must be a box set. Here is a chance to think outside the Bach's! Heyo!