Welcome to Rediscover Records!
Rediscover Records is a record store in Elgin, Illinois. We are located at 9 S. Spring Street in historic downtown Elgin. We specialize in the best in New Releases as well as the best in gently pre-played records. We have thousands of records 33-1/3rpm, 45rpms, and 78rpm records. We can be reached at 847-961-8445.
Our email is:: This e-mail address is being protected from spambots. You need JavaScript enabled to view it.
HOURS:
Monday: 12pm - 6 pm
Tuesday: 11am - 7 pm
Wednesday: 11am - 7 pm
Thursday: 11am - 7 pm
Friday: 11am - 7 pm
Saturday: 11am - 7pm
Sunday: 12pm - 4pm
Open Presidents Day 12pm - 6pm. Stop by!
We accept all major credit/debit cards. Of course, cold hard cash is always nice too! We appreciate your business, thank you.
Erin Sauder from the Elgin Courier News stopped by to ask a few questions with their "Down to Business" feature about Rediscover Records. We were only too happy to oblige. Here is the link! Record Store Owner Living A Vinyl Dream
If you are having trouble viewing our site, it's because it's not gadget friendly on certain devices, namely IOS devices. Sorry Apple users! If so, click "reader view" (those horizontal lines near the webiste URL) on your phone. Our site is best viewed from a laptop/desktop computer. You can get some basic store info on our blogspot page. We are in the process of revamping out site as of this writing, November 2018. Pardon our dust.: rediscoverrecords.blogspot.com/
We try to feature current releases and reissues on our home page. Please know while we try to keep our site updated as much as possible (especially the new releases and reissues) our site is but a snapshot, so to speak, of all the records in our shop. We have thousands of records, from the aforementioned new releases and reissues, to the best in used-preloved vinyl. We also have 45rpm and 78rpm records. Thanks for visiting our site and, as always, thanks for visiting us in person too.
Southern Rock Opera
Artist: Drive By Truckers
$18. 98 | Buy Now
Condition: New & Sealed
Label: Lost Highway
This 2001 release from the Drive By Truckers ranks as one of the best albums of the year, if not the decade. It really caught on with a very strong word of mouth buzz. A conceptual record of an amalgam of southern rock, Skynyrd (well before Kid Rock's ode to Skynyrd), Neil Young, segregation, and George Wallace. This was a two disc set (Act I and Act II) even in the CD format and now enjoy this on vinyl. If you have it on CD, we think you need a vinyl copy as well. The album artwork was done by Wes Freed.

Don't Tell A Soul
Artist: The Replacements
$24. 98 | Buy Now
Condition: New & Sealed
Label: Sire
The recent reissue of the 1989 classic from Minneapolis', The Replacements. One of the more underrated records in The 'Mats canon. Don't Tell A Soul was, as some say, their stab at becoming a "popular band". Think about that in hindsite, 'Mats fans. This record boasts one of their best songs, "Achin' To Be", the single, "I'll Be You", plus, "Talent Show", "Back to Back" and "They're Blind". This is the 180 gram reissue. We ship in sturdy "records only" boxes and all attention to detail is tended to. We may even throw in a Rediscover Records button if you buy today.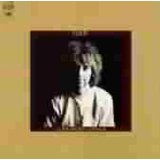 Oar
Artist: Skip Spence
$18. 98 | Buy Now
Condition: New & Sealed
Label: Sundazed
A very mellow record that if you turned it up to 11 it'd still sound quiet. Once it grows on you, you won't be able to let it go. Spence is hailed as one of the great minds of the psychedelic era. He was troubled my drug addiction and mental health problems yet this record remains very influential to artists such as Beck, Robert Plant, Jay Farrar, Mark Lanegan, among others. (See the More Oar tribute disc). "Oar" was released originally in 1969 and was recorded over a period of only seven days. Skip Spence plays all the instruments.

Live at Hammersmith Odeon
Artist: Bruce Springsteen
$79. 98 | Buy Now
Condition: New & Sealed
Label: Columbia Records
A 2017 Record Store Day release that we still have in stock. Hot on the heels of Springsteen's breakthrough record of "Born to Run" and appearing on Time and Newsweek magazines in the same week, Springsteen and the E Street Band set out to conquer England for the first time. This 1975 recording is the complete show with Bruce and the E Street Band. It opens with the piano acoustic "Thunder Road" and then romps through several Born to Run cuts like "She's the One" and "Jungleland". It includes an epic version of "Kitty's Back" and a great cover of "Quarter to Three". This may have circulated on bootlegs for years (you may have even paid this much or more for vinyl back in the day, with plain white labels, right?) but this is the remastered and cleaned up version released for the first time on vinyl. It sounds pretty sweet. It originally saw the Light of Day officially in the Born to Run 25th anniversary box set release, but in DVD and digital form. It's a 4 record set with a few liner notes from Bruce himself.

Sea Change
Artist: Beck
$26. 98 | Buy Now
Condition: New & Sealed
Label: Geffen Records
Nearly immediately upon its release, Beck's "Sea Change" was already hailed as one of the great break-up records of all time, right up there with Blood On the Tracks, Tunnel of Love, and Exile In Guyville. That rank has not diminished one bit over the course of 12+ years. It's also one of the best records of the 00's and one of the best releases continuing on into this century. Finally reissued and affordable. You really need this.

1000 Days
Artist: Wand
$19. 98 | Buy Now
Condition: New & Sealed
Label: Drag City
One of the more exciting (of many) new releases from Drag City Records, brings us the band Wand. They seemed to have channeled their exuberant, in the moment, live sound and captured it on their recordings. Just think to cast yourself into these songs to an unknown universe of music! Find this in the New Vinyl rack at Rediscover Records or order it here with our secure "Buy Now" buttons, which will take you directly to your own Pay Pal account.

Broken Boy Soldiers
Artist: Raconteurs
$21. 98 | Buy Now
Condition: New & Sealed
Label: Third Man Records
A great collection of rock and pop songs on the debut by The Raconteurs. "Steady As She Goes", the single, pays a homage to Joe Jackson with the bass line in "Is She Really Going Out With Him" and the rest of the titles are really strong with vocal duties handled by Brendan Benson and Jack White. Also includes "Hands", "Together", "Level" and "Call It A Day". Find other great Third Man Records releases here at Rediscover Records.

Presenting the Fabulous Ronettes
Artist: The Ronettes
$23. 98 | Buy Now
Condition: New & Sealed
Label: Sundazed Records
There's a wing in the Rock N Roll Hall of Fame for singers like Ronnie Spector and her band the Ronettes for a reason. She's unbelievable. Despite Phil Spector being, what some say, certifiably crazy, he really was a mad genius. Behind his songwriting (with others) and his Wall of Sound production, these songs were really the template not only for "girl groups" but for rock n roll. Brian Wilson was a huge fan. The Beatles were enamored with girl groups and Wall of Sound groups and it was because of this, they hired Spector to produce their last record, "Let It Be". Included in this devastatingly good selection of tunes is "Walking In the Rain", "Baby, I Love You", "Chapel of Love", and one of the greatest vocal performances of all time, "Be My Baby". Keep listening to the Ronettes and Spector produced songs and you'll hear the influence in many other songs.

Sidelong
Artist: Sarah Shook
$18. 98 | Buy Now
Condition: New & Sealed
Label: Bloodshot Records
This is straight up Cow Punk, as in, turn the buffet over and go home with the bartender drinkin' music! Sarah Shook and the Disarmers have spun several tales of whiskey-bent heartbreak that takes you back to the classic era of country music. Includes "The Nail", "No Name", "Dwight Yoakam" and others. This release has been picked up by Bloodshot Records and we could not be happier. Look for it on our own year-end "Best of". Includes a digital download.

25
Artist: Adele
$26. 98 | Buy Now
Condition: New & Sealed
Label: XL Recordings
Easily, one of the more anticipated releases of 2015. No shortage of hype for this one either. We, and other stores were given very strict orders not to release this to *anyone* prior to the November 20th release date. So yes, we'll have it on November 20th and will try our best to keep it in stock! Includes the first single "Hello", as well as, "Remedy", "I Miss You", "When We Were Young", "All I Ask" and other tunes, with several of them probably becoming future hits! Find all hit records as well as the obscure indie artists (that are nowhere near the mall) at Rediscover Records!

Girlfriend
Artist: Matthew
$24. 98 | Buy Now
Condition: New & Sealed
Label:Plain Recordings
After toiling in obscurity for a couple albums, Matthew Sweet hit the jackpot with the early 1990's release of "Girlfriend". Pure pop bliss with songs like "I've Been Waiting" and Beatle-esque influences with songs like "Divine Intervention", "Girlfriend", and "Thought I Knew You". Produced by Fred Maher and Matthew Sweet, this is the recent reissue. Replace that CD you have or the digital copy with this pristine vinyl copy. It's 180 gram vinyl, but the nice thing about this release, it's a simple "Side One" and "Side Two". It's not spread out over 2 records with just two or three songs per side. It's not a stretch for a lot of music fans to consider this a "Desert Island Disc". What's on your desert island?
© 2019 All Rights Reserved.